There's a new hustle anthem in town!
Pryce Teeba is bringing the "New Year New Me" mantra to life; this follows his most recent signing to Green Hit Records, having called it a day at Dustville Records where he had been signed for close to 8 years.
Upon his signing, he's opened 2022 with a new offering titled "Make Dat Money", where he features Blessed San.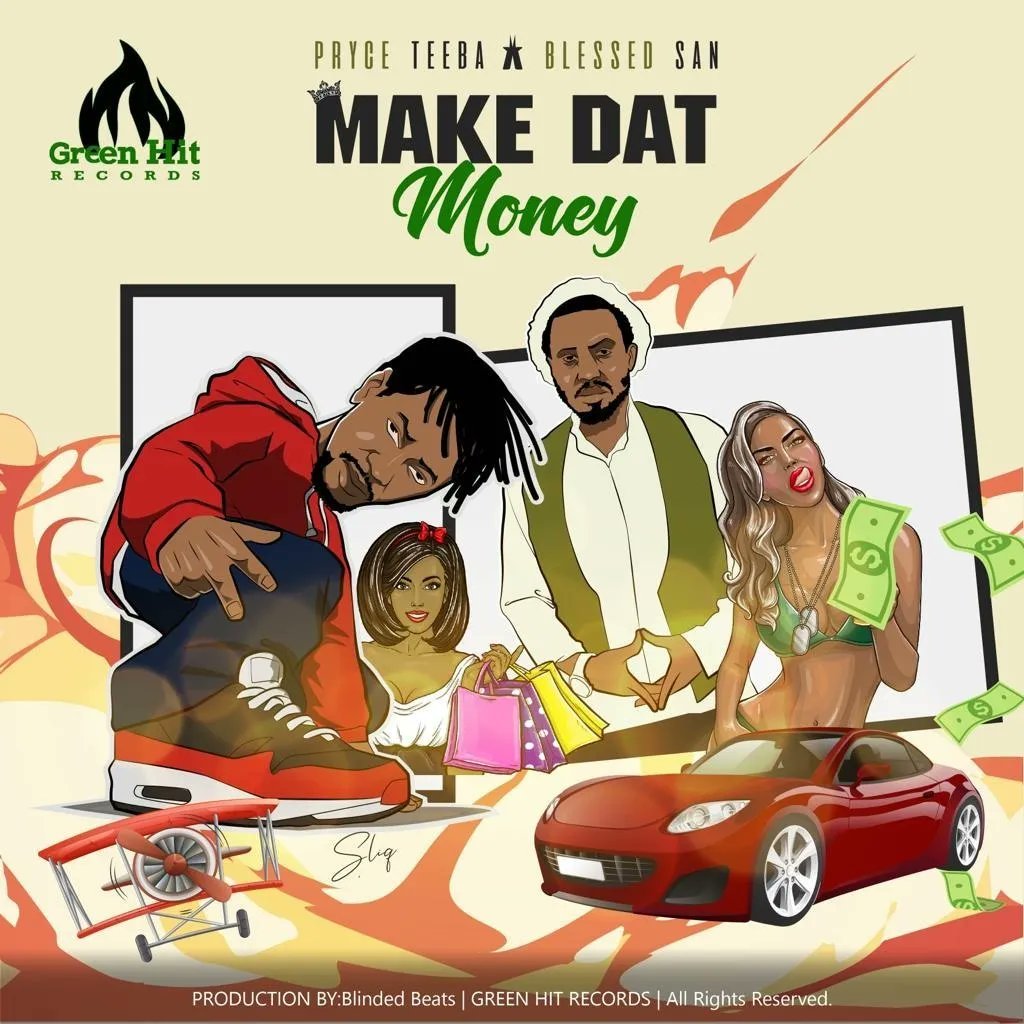 The Blinded Beats produced and Baru Beatz record sees both artists encourage the young people outchea to keep their hustle mode game on, and not quit despite challenges like the pandemic.
Quotable Lyrics:
Make Dat Money And Bow to Nuh Body woooi,
youth man mia tell you woooi

Pryce's eclectic background has seen him craft his own niche within the hip-hop/Trap genre over the last five years he has been in the game. He debuted in 2015 with full length project 'Kambajulire', and its lead single, "Side Zeno" went on to win at the inaugural UG Hip-Hop Award for song of the year in 2016 and dropped subsequent projects: "Redefinitions" (2015), "Kash Krop" (2018) and "African Stories" (2019) establishing him as a formidable force on the scene.
Pryce last year partnered with well-established hip-hop music producer and longtime collaborator Baru and dropped us a joint Extended Play 'It Is What It Is: Lions and Lambs'.
And here comes his first offering for the year "Make Dat Money" whose music video was directed by Jordan Hoechlin.
While in an interview with Faiza Salima of XFM's XAM breakfast Show, he did reveal that he is set to drop an EP this year, and Feffe Bussi could appear on there, as well as this track.
Stream "Make Dat Money" out now everywhere and watch its music video below & share your thoughts!