Pushing P essentially means to 'keep it real,' and is generally a positive term.
This past couple of weeks, capital, bright-blue P emojis ( 🅿️) have and are still everywhere— all over Instagram captions, Twitter replies, and group chats. The context is usually pretty straightforward: either something is P, or it isn't.
If you're reading this, you just like I are "late to the party", and probably have some questions. You saw all the Ps on your timeline, typed "what is P?" into a Google search bar, and made your way to this page. Don't worry, you're not alone. Here's an admittedly far-too-detailed explanation of a social media trend being used to promote an album. This is everything you could possibly want to know about P.
First things first: Where did P come from?
A few days ago Gunna dropped his new album DS4EVER with one of the records on the LP being by this title and features Future & Young Thug on it.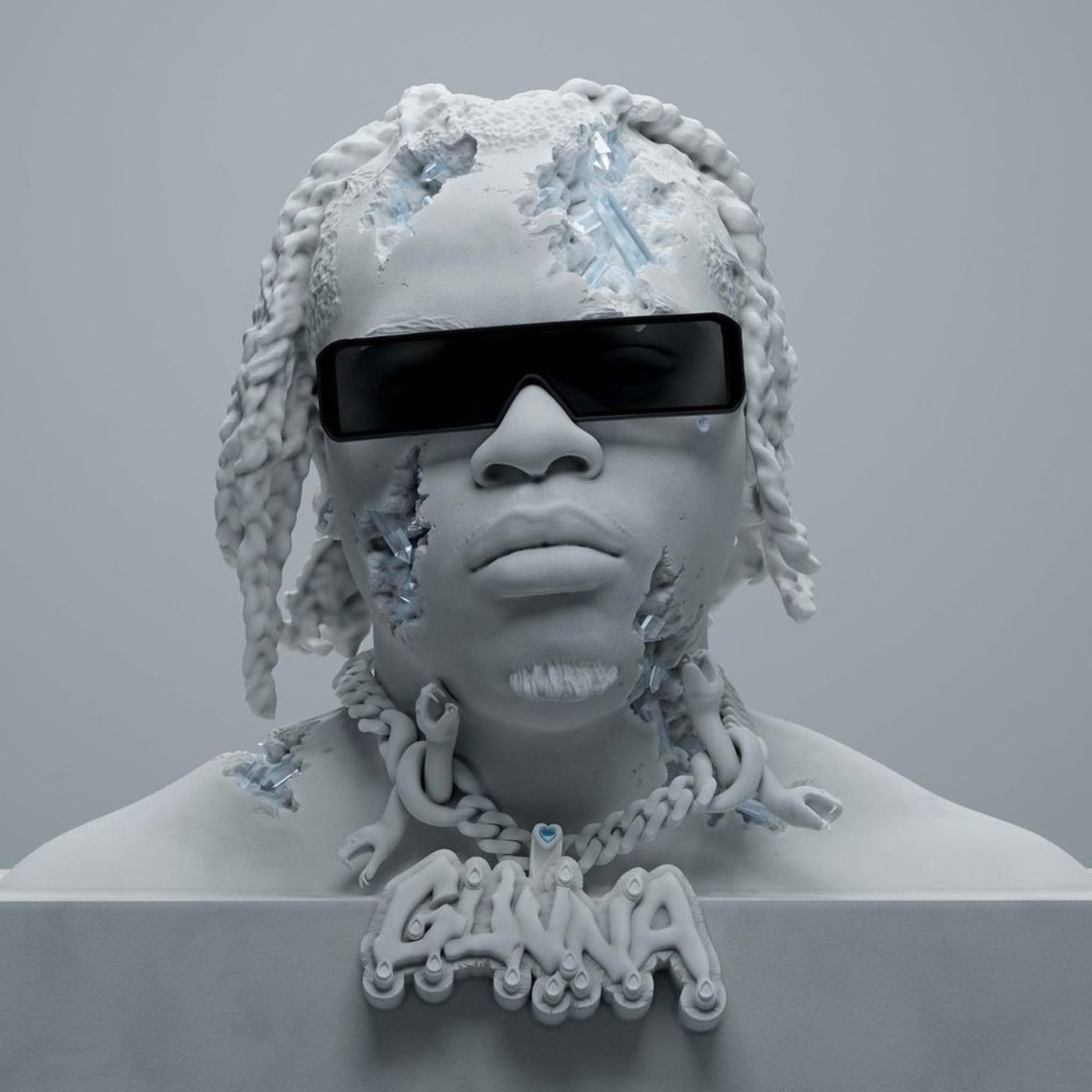 Before he could, the "Close Friends" singer started talking about "pushing P" on Twitter and Instagram. At first, he was mysterious about the meaning of the phrase, asking his followers to make guesses.
Later that day, the Atlanta-based rapper went on a short rant and used the phrase in context, taking thinly veiled shots at Gibbs. "Jumping in a person's beef or situation when you don't know what's going on is not P," he said.
Giving more examples, Gunna added, "Now… putting your people in position is P. Bossing your bitch up is P. Risking your life to feed your family is P. Being a real n***a off the internet is P. I'm pushing P. Speaking on a n***a for no reason is not P."
And just like that, a new phrase was born. Or, to be more accurate, a new phrase was popularized in the mainstream as it has been used as a regional term in places like the Bay Area and Texas for years.
As you've probably picked up on by now, P is a term of positivity. If you're pushing P, it basically means you're keeping it real, and acting in an acceptable way. It started as a substitution for the word "player," as Gunna told The Breakfast Club, but it's fairly flexible. Talking about the meaning of P on IG Live this week, Gunna explained, "Fucking your partner's main bitch ain't P. If you hold the door for a lady, that's P. Arguing with your partner about money ain't P. We ain't doing that. We're pushing P."
Gunna clarified some of the nuances of the word shortly after the album dropped, pointing out, "P don't just mean player. P means paper, too. You can be pushing this P with paper." Apparently, there's also a subtle but important difference between "kicking P" and "pushing P." Walking through a luxury home, Gunna explained, "If you're in this shit and it's rented, then you're kicking P. But if you buy this shit and you own it, then you're really pushing P. You're spending your hard-earned money. Like, you're pushing it. You're standing on this shit. You're spending millions on it. You're pushing it." Simple as that.
DS4EVER dropped same day as The Weeknd's Dawn FM, so you can see where my priorities were, but hey better late than never. 🙈
When you come across a great post, or article and you re-post it to your timelines, you are pushing 🅿️, when you plug your people to business deals, your reliable service provider, you too are definitely pushing positivity or 🅿️. So in all you, keep it 🅿️.
Written with context from Complex Magazine.