Friday last week, the Embassy of Netherlands, together with partners Straight Talk Africa, Sonke Gender Justice and the Ministry of Foreign Affairs launched the 'Power to Youth" Programme; a new global initiative, with approval from the Embassy. The launch was held at Hilton Garden Inn.
The project launch drew participation from the media, Netherlands Embassy and other key embassies like; Norwegian, Swedish and Belgium Embassies, Uganda government officials and policy makers including DHOs and CDOs from a few implementation districts, national level policy makers from Ministry of Health, Ministry of Gender and Ministry of Education. Specifically, key line policy makers like the; Ass. Commissioner adolescent and school health from MOH, Commissioner Youth and Children from Ministry of Gender, Commissioner Gender and culture from Ministry of Gender, Commissioner Basic Education from Ministry of Education, Director Family Health from National Population Council will be invited to witness the launch. Other participants were drawn from UN agencies: UNFPA, UNICEF, UNWOMEN, and other CSOs and its member CSOs, Public Health Ambassadors, Peer to Peer Uganda, Men Engage Youth Network, Men Engage, Member CSOs, representation from the project beneficiaries of AGYW, among others.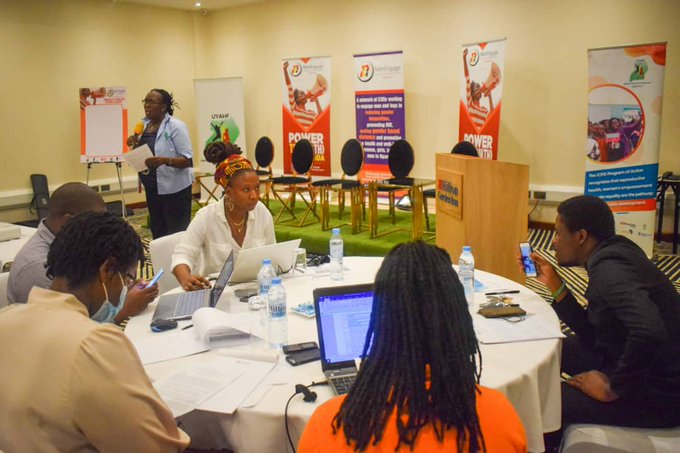 It was revealed that globally the programme is coordinated by three partners: Amref Flying Doctors, Rutgers & Sonke Gender Justice, of which all are established organizations with synergetic expertise, geographic footprint and networks in the global south, and that the programme is to be implemented in 7 countries for the next 5 years including Uganda, Kenya, Senegal, Ethiopia, Ghana, Malawi & Indonesia.
To solidify the partnership of these organizations, a consortium that believes change starts in communities was formed so as to trigger this change, and this was to be backed by Sonke will strengthen Civil Society Organizations (CSOs) to empower & increase the voice of Adolescent Girls & Young Women with the implementing partners include being Men Engage Uganda, Uganda Youth and Adolescents Health Forum (UYAHF), and East African Sub- Region Support Initiative for the Advancement of Women (EASSI).
The program was implemented with the focus areas being Young People demanding accountability & responsiveness on harmful practices, Sexual and Gender Based Violence (SGBV) and Sexual and Reproductive Health Rights (SRHR violations & unintended pregnancies, CSOs amplifying young people's voices to claim, protect & expand civic spaces. Specifically, the programme will engage adolescent girls and young women, boys and men to positively contribute to this process of transformation.
Speaking at the event, Mr. Mondo Kyateeka from Ministry of Gender, Labour & Social Justice encouraged the young people to equip themselves with knowledge and skills. "Claim your voice, claim your space. nobody is going to give it to you. As young people you ought to arm yourselves with knowledge. Make Google your friend.", he remarked. In in his concluding remarks Mr Mondo also thanked the Netherlands Embassy for funding the 'Power to Youth" initiative, and signed a commitment of them as a ministry to continue supporting the program as well.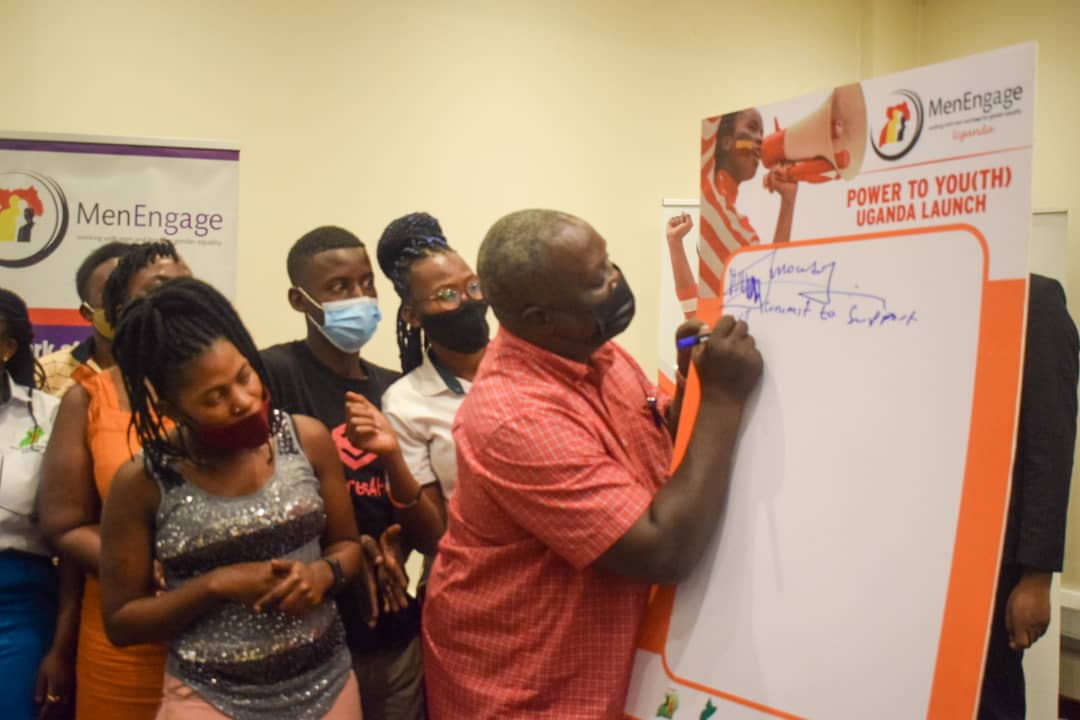 On the all Youth led panel, SRHR and gender issues, Hillary Niwamanya, the Mr. Y+ (2018) raised concerns of non-functional safe spaces, non-accessibility to SRHR services like family planning due to limiting policies, parents' intervention and also stigmatization from health workers.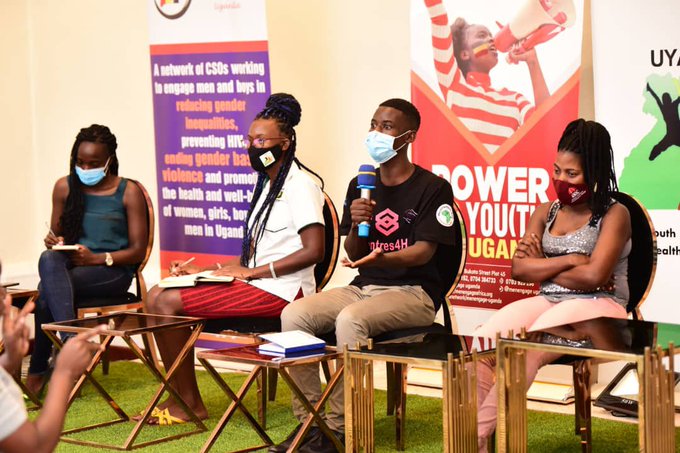 To counter this, Apio Winnie (one of the panelists) echoed that: "we need sensitization of the health workers, parents, the young women & adolescents as well on the solution to overcoming parent's intervention & stigmatization by health workers & adults' groups in safe spaces. This can create a smooth way forward."