Established in 1968 as South Africa's statutory research agency for the human and social sciences, the Human Sciences Research Council's (HSRC) School's Out project has become a platform for co-creating and coordinating knowledge production on adolescent and youth Sexual and Reproductive Health and Rights (SRHR).
As a statutory research council, it is required to address developmental challenges in South Africa and elsewhere in Africa by means of strategic basic and applied research in the humanities and social sciences. It conducts policy-relevant studies to inform the work of public sector users, non-governmental organisations, the broader academic community, and international development agencies. This is Through various strategies, that enable it generate valuable evidence on adolescent and youth SRHR over two and half years across Eastern and Southern Africa in Botswana, Eswatini, Malawi, Mozambique, Namibia, Zambia and Uganda.
The Physical School's Out Project Findings dissemination was held at the Hilton Garden Inn on 29th April 2021 and engaged member states in policy and community dialogues. Right from Reverend Serugo to partner organizations like Reach A Hand Uganda, SRHR Alliance Uganda, Straight Talk, governments, civil society organizations, and researchers as well as other key stakeholders such as UN agencies so as to hold a creative discussion environment aimed at fostering productive and lasting dialogue among participants on how to join efforts in gathering evidence exploring socio-structural and socio-cultural factors that facilitate or inhibit linkages of schools to SRHR supports and services. As part of the dissemination of project findings, a wide range of activities in this period have been scheduled for the period starting May to October 2021.
Speaking at the event, RHU Programs Director Dr. Peter Ibembe emphasized the importance of collaborating as institutions providing Sexual Reproductive Health Rights services (SRHR) to work together, and not compete since there is a lot of work to be done, and if they are to be able to reach as many young people, they must employ innovative, effective and appropriate methods.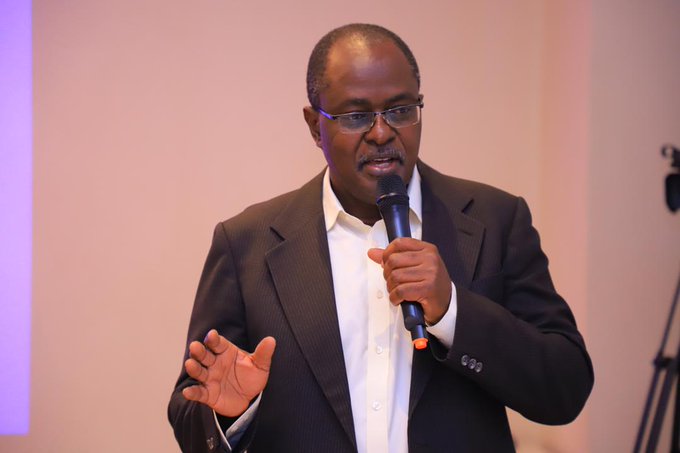 Addressing the generational gap between the adults and the millennial population, Independent Consultant on SRHR Caroline Kwoamboka said that if they as bodies are to impact the young people, there is an urgent need to bring their perspectives, listen and understand things from not only the eyes but ears of the young people. In other words, be as inclusive as can be.
Elaborating on this, Olivier from the panel discussion said that the young people feel a little too judged and judged by the older generation when It comes to their lifestyle, upon which she recommended that more peer educators should be recruited as these do speak a similar language with the youth, and do address them and pass on this much needed SRHR information to them, and not just any information but the appropriate one so as to fill that gap on topics such as the need to go for HIV testing, circumcision, and demystify the misconceptions they have about body changes and so on.
The high-level virtual meeting was held in form of a webinar and it brought together various stakeholders including representatives from: The Economic Community of West African States (ECOWAS); the Economic Community of Central African States (ECCAS); the Southern African Development Community (SADC); the African Union; and the United Nations bodies including UNFPA, UNICEF and UNDP.
Furthermore, the School's Out strategy also includes collaborating with regional and in-country organisations who have developed or are developing knowledge on how best to implement school-based SRHR programming in culturally appropriate and sensitive ways.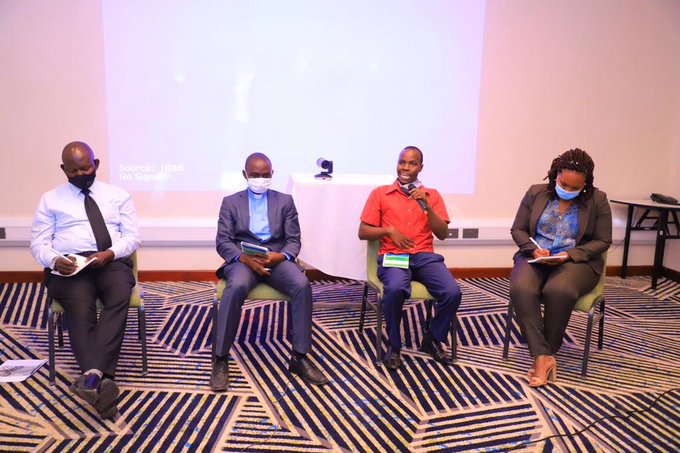 These findings have now been disseminated in West and Central Africa as an entry point for possible future expansion of the project., and also aiming at ensuring accurate, cohesive and coordinated dissemination of School's Out findings, the key lessons learnt and presents an opportunity to strengthen advocacy on adolescent and youth SRHR and for evidence-based policy making. Dissemination includes target audiences and communicating and interacting across stakeholders to facilitate research uptake at the policy and programmatic level.