The environment conservation campaign, "Taasa Obutonde," has some testimonial clips currently running on NBS TV. A consistent message in all of those we have watched recognizes that plastics are a danger to the environment. And yet, somehow, the vice still lives with us.
In what appears to be a bid to bring the story down to the common person, the team spoke to vendors from Kamwokya market, and their views were evidence of progress. One particular vendor stated, "The "kaveera" is dangerous because it stops water from getting into the soil when it rains. "Kaveera" is dangerous to the environment," a one Meron Katusiime says.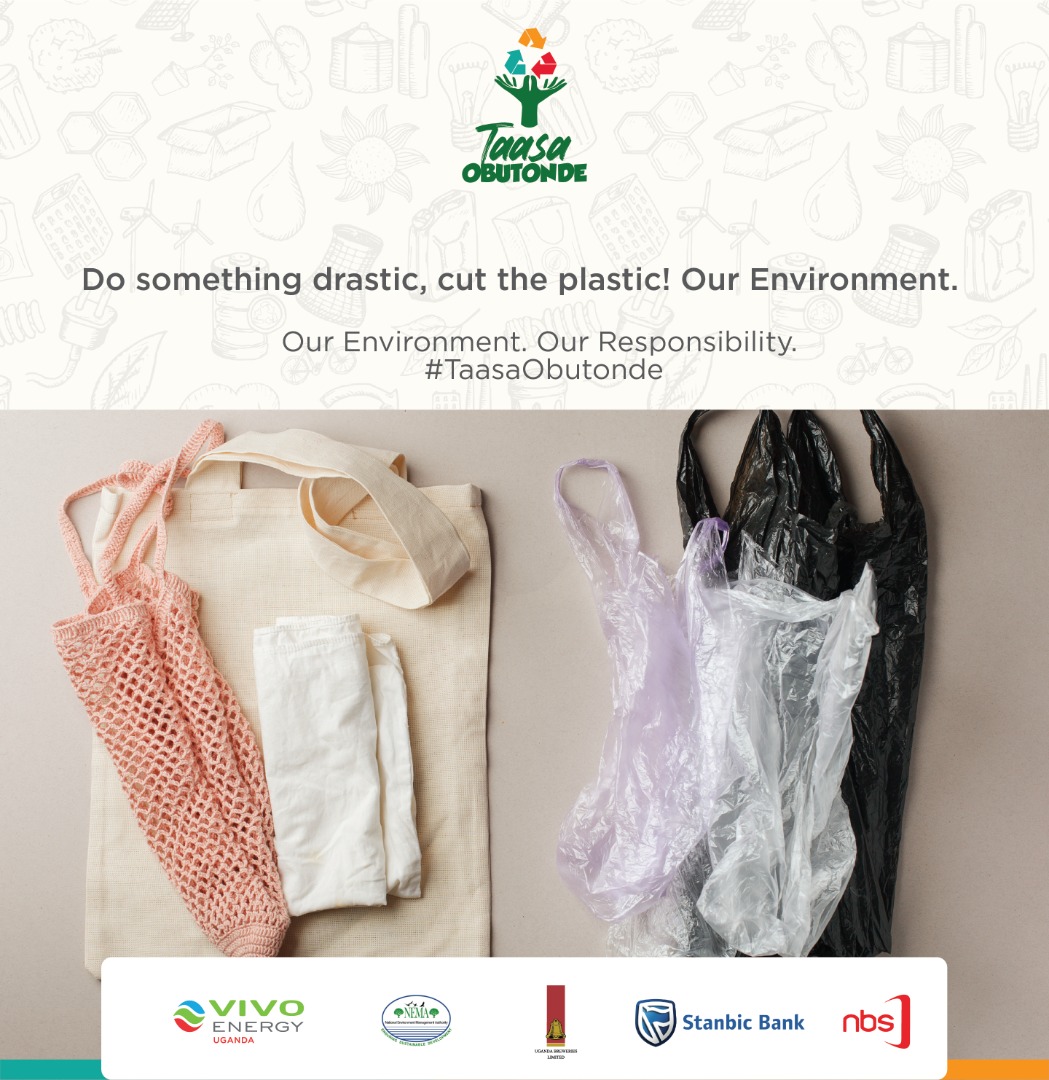 Another one, Tony Ssebuliba, goes, "I agree that the "kaveera" is harmful because it destroys nature. For example, it has blocked our drainages in Bwaise, which has contributed to our flooding. The government needs to help us to ban factories that are manufacturing "kaveera."
Read Also: NEMA, Vivo Energy, UBL, Stanbic Bank Partner with Next Media to Launch 'Taasa Obutonde' Sustainable Environmental Protection Programme
The price and availability of alternatives, however, continue to be the challenge. One of the people in the videos is heard suggesting that Government, on top of the ban on "kaveera," ought to consider taking over alternatives manufacturing as a whole, such that private companies do not sell them at high prices.
The "Taasa Obutonde" campaign ought to be commended for the awareness spread so far, having only started sometime around May. Any effort that gets the day-to-day man involved in noble causes such as these has to be appreciated. Well done, NEMA, Stanbic Bank Uganda, Uganda Breweries, and NBS TV. Very well done.