It's no surprise that things change over ten years, but the music industry, in particular, has gone through a period of in the 2010s.
Music has always been the medicine for the soul and it continues to be up there, when it comes top intangible healers. It does possess the potential to change a mood, to shift an atmosphere, and to encourage a different behavior. In fact, the average American listens to four hours of music each day! The music however cannot exist on its own, because it is created by artists, composers, writers, producers and a whole host of people behind it. Just like the human race, architecture, and construction plus technology too have evolved, so has the music industry. It continues to go through phases and changes after a given period of time. Not only the music has undergone all these various monumental changes, but the audiences too have changed have grown along it, and adjusted accordingly as we are going to see. Given my exposure and knowledge about how various music distribution channels work, and all these ideas about how we can strengthen our music industry the more, and support our very own artists, I was greatly inspired to put down this series of articles that will run under the title "The Music Business". Will mention some names/ companies, but this is all for clarity, its all love. In case you are an already established musician, are an upcoming, or do happen to have a friend wishing to join the industry; — this article is for you.
So, about four months ago, as I was writing an article about Jackie Chandiru's single "Quarantine" in June because it had just come out at the time, my mind went down memory lane and I remembered her Blu*3 days. When the girl group she belonged to then in the early 2000's gave us songs such as "Esanyu", "Strong Woman", etc. I then stopped for an instant and wondered what changed. Because growing up, I have been so much of a music fanatic, listening to various genres. In my memory came back songs "Bread and Butter", "Wekuume", "Bunkenke", "Mazi Mawanvu" etc. it is of so much wonder how most of the songs mentioned above date back to 12+ years ago, but are so memorable and still stand out, all these years later. Growing up, a song was able to stand its taste of time, minus even much of an artist's promotion efforts unlike today where times have surely changed. Why the sudden shift in music consumption? Well, we are going to discuss these in a few.
Like it is said. You cannot predict the future and be able to appreciate it, minus embracing the past. So, I'll start us off by highlighting how the Ugandan music industry and consumption has changed over the last decade:
When you read about or are to hear someone talk about the musicians who built this industry from scratch, names such as talents; Herman Basudde, Rasta Rob among others; who ushered in the 90s musical era which was nouveau always come up. Other music genres later picked up; with the tail-end of the 90s seeing Ragga Dee make an attempt at reinvention, experimenting with different genres such as reggae, and ragga. A generation of industry entrants on the scene was in the offing. It was only a time till that decade saw the birth of what we now know as band music and this was responsible for nurturing artistes such as Mesach Semakula, Geoffrey Lutaaya, Ronald Mayinja, Irene Namatovu, Stecia Mayanja, Mariam Ndagire, Betty Mpologoma and Haruna Mubiru, effecting the formation of Eagles Production thereby giving birth to a new genre of music toward the turn of the century.
But before all this could unfold, a somber start to the millennial decade takeover in the music industry was underway. This was the era of duets, collabos and performing duos. The 2000s would not be all gloom as the industry had more-than-welcome additions. This was the decade of musical groups, boys and girls alike. Strutting their stuff at DV8, Klear Kut, a hip-hop outfit began to rise in prominence; their style mainly resonating with the urban youths of the time. In their ranks, the group composition had rappers Navio, Papito, The Mith, Langman and JB.
The dusk of 1999 had had Juliana Kanyomozi & Iryn Namubiru team up to form the pioneer millennial Ugandan girl group that they called "I-jay". Like the rest of the groups that sprang after them, J-Jay could not run for long, eventually trading the partnership for solo careers. The other notable alumni of this entertainment colossus of yesteryear include Benon Mugumbya, Peter Miles, Ronnie Mulindwa, Vampino. In 2004, The Obsessions, a female-dominated group that initially started out as dancers, then took the industry by storm, reveling in a unique style of performances that combined music and dance. In their ensemble was Ronnie Mulindwa, Michael Kasaija, Natasha Sinayobe, Cleopatra Koheirwe, Sharon O, Brenda Nambi, Jackie Tumusiime and Hellen Lukoma. They would later be joined by a host of others such as Sheebah Karungi, Daisy Muber, and Fatuma Gulam and are mostly known for their 2005 hit single; "Jangu".
Closely following their footsteps were the Dream Girls, another girl-group that had been started in 2003. The group was comprised of Leila Kayondo, Renah Nalumansi and Anita Tushabe; with their biggest song being "Weekend".
The year 2004, the Coca Cola Popstar winning trio of Jackie Chandiru, Cinderella Sanyu (Cindy) and Lillian Mbabazi were brought together to form Blu*3; yet another girl group that enjoyed initial success until Cindy's acrimonious departure in 2008. Blue*3 was known for the pop songs: Hitaji, Burn, Nsanyuka Naawe, Ndibeera Nawe, and the blockbuster collabo with Goodlyfe: "Where You are".
More and more girl groups would continue to rise and fall in similar fashion, the most prominent of which included former Obsessions deserters HB Toxic (Hellen Lukoma and Brenda Nambi), and Wafagio.
While all this happened, back then in Nairobi, two ambitious upstarts were grinding hard; seeking for career breakthroughs. These two were; Moses Katumba Ssali — or Bebe Banton — as he preferred to be called then, was one of them. As anyone would probably have guessed, Bebe had been inspired by the Jamaican dancehall artiste Buju Banton. It was in Nairobi that he would meet Joseph Mayanja, going on to form a situational friendship that would them return as Bebe Cool and Jose Chameleone respectively. Bebe Cool went on to team up with Bobi Wine to form Firebase Crew while Jose Chameleone started Leone Island.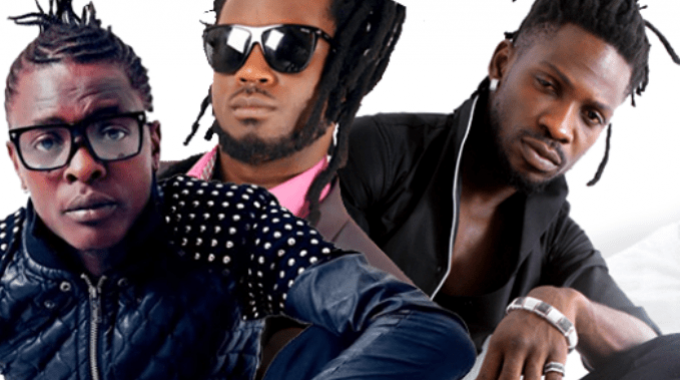 For a long time, the trio ruled the industry in a trident of dominance that saw them constantly referred to as the "Big Three." until the emergence of Chameleon's former protegees in Radio and Weasel, in 2008 having started out with single "Nakudata" in 2006.
The Big Three would go on to inspire a whole generation of singers, dabbling in varied music styles that spanned across and beyond the continent; the most predominant of which came to be called Kidandali, typified by a signature danceable beat and oft-shallow lyrical content. The rest of the styles were usually fusions of existing styles — Kwaito, Soukous, ragga, reggae, zouk and flashes of Rumba. It's the reason we have patois ambassadors like Peter Miles, Beenie Gunter, Ziza Bafana, Raba Daba and Weasel.
Bobi Wine, Bebe Cool and Jose Chameleone acquired cult status, overshadowing established industry veterans while mentoring budding artistes in the process.
The close of the 2010s decade would see yet another new crop of artistes. Sheebah Karungi hit her peak, often leaving spellbound crowds melting in awe of what looked like a sudden rise to musical stardom.
By the time the sun set on the 2010s decade, the industry had evolved into a diverse ecosystem that also had lots of new entrants and new styles. With Rema having been under Bebe Cool' mentorship while at Gagamel as early as 2013, Spice Diana, and A Pass both breaking out in 2014, Wycliffe Tugume, the artiste better known as Ykee Benda broke onto the music scene with his single "Farmer" and "Munakampala". Today, we live in the era of Fik Fameica (2016), B2C (2016), John Blaq (2018), Rickman, Vinka (2017), Sheebah Karungi (2014), Nina Roz (2017), Voltage Music, Fresh Kid (2019) and hundreds of other musicians.
Several industry generations since the first of the sweeping changes happened to a post-war entertainment industry, the conveyor belt of Ugandan music remains on an eternally revolving journey, withering storm after another; and churning out new faces, methods and industry dynamics.
So, you could ask; why the shift in how the music industry is being released and consumed?
The reasons stem from as low as our psychological factors, technology, musical rewards to musicians etc.
Of course, we cannot ignore the fact that over time, there has been a new breed of song writers, music producers and video directors who have joined the game. It is the good work of these when efforts are in sync with those of an artist and the management of an artist that have seen songs come out, one after another.
In today's world, a song/album has high chances of receiving more acclamation and standing apart when it has a catchy phrase/ lyric in it or a musical MOMENT in it. Well as Kapa Cat's was "..sikyo? kyekyo", the art in music today is what sells it. "Awamidu lemmidu lessidu.." is another line that has taken us all at large, doubt Eddy Kenzo knew that such a one liner in his 'Tweyagale' song would be such a one liner. So, bottom line is, as an artist, having one of these is always important in today's industry, which is quite packed. An example from the international scene would be that; "My Momma don't like you, she likes everyone." in Justin Bieber's 'Love Yourself' or the "..and my bed sheets smell like you…" phrase in Ed Sheeran's 'Shape of You'.
During my earlier days while growing, we always used to have a contest with my brother of who had the CD with the latest song each time we got holidays since while at school, we used to make lists of the songs we would hear were hitting. Those were the days. But again, in the mid 2000s and the other years before the 2010s and now, we mostly got to know the songs that were big because we only followed mainstream media; EATv, Wbs, and others. Meaning that if a tv did not play the song, we would most likely miss out on finding out about it. This is the very reason most songs from that era, us who grew up watching/listening to them can recall every word, every lyric of each because we listened to a few and were exposed to a few till 2011 when we begun embracing the use of smartphones. Of course, with smartphones, we found out about things like YouTube where we as fans and music enthusiasts could browse and watch all music from artists. Fast forward to now, the year 2020, we have music streaming services such as Tidal, Apple Music, Spotify and the likes in place. Meaning, as the digital music era, provides us with variety to choose from, hence it is so easy to quickly move on from an artist in case they've spent a while minus putting out new music, because we have tons and tons of songs at our disposal. Will discuss in a later chapter of this series of how artists can make money off their music by making use of these platforms.
Formerly the major motivation for artists to up their music game was to achieve recognition on the international scene, after acts Radio and Weasel became the very first Ugandan artists to be nominated for the BET awards (2013) and Eddy Kenzo winning it in 2015 eventually. Another cause and external influencer for the change in the style of music the artists in our industry was to be like the folks in Western Africa; Nigeria to be exact, since the Nigerian sound seemed to gain more airplay among night hangouts, and even radios and television stations here, plus the DJs played more of it, so as an attempt to fit in, some artists begun emulating the western way of shooting videos, audio production and dialect in their sound a style sang, and even collaborating with some, so as to tap into those audiences.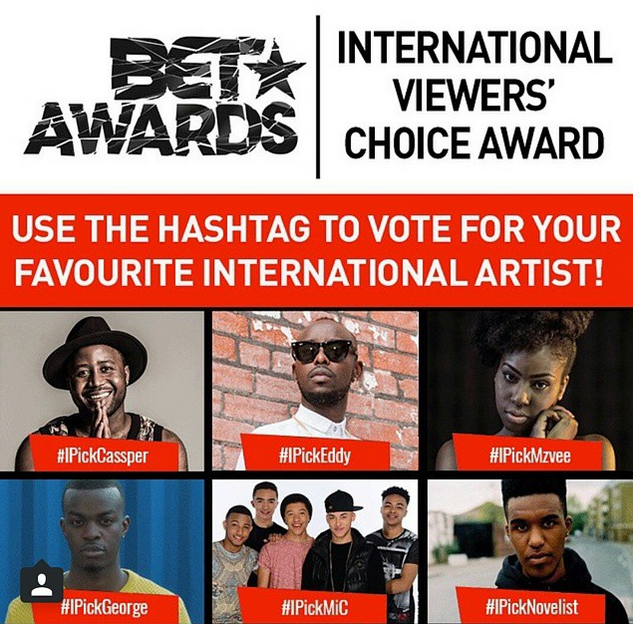 Personality and relatability: another important aspect we cannot ignore is that — over a lifetime, our taste in music changes because we grow. According to research by the University of Cambridge, musical tastes shift as we age are in line with key "life challenges." Well as our teenage years are defined by "intense" music, then early adulthood by "contemporary" and "mellow" as the search for close relationships increases, with "sophisticated" and "unpretentious" allowing us to project values later in life.
The explosion in music consumption over the last century has made 'what you listen to' an important personality construct. For many people, their self-perception is closely associated with musical preference. We would perhaps be reluctant to admit that our taste in music alters — softens even — as we get older as we tend to adapt to the particular 'life challenges' we face at different stages of our lives.
It would seem that, as you get old, your taste in music will probably change to meet social and psychological needs.
The popular music of our day reflects the culture and experience of our day. We can see the fingerprints of a certain generation in the lyrics and sound of that time. One recent and almost outrageous example of this is the song "Nasimatuka Ex" by Spice Diana, which talks about how she is glad she got away from getting back with her ex. Such a song would be relevant because many people can relate to it, more so those who have had experiences with Exs. Another song would be like Juliana Kanyomozi's "Woman", It's a pretty spot-on commentary about the struggles girls and women go through and also highlights how strong they are regardless. Therefore, this song would touch hearts of many because of its message and of course this cuts across to both male and the females.
This is probably the most has on people in society. It makes us feel a certain way. Music sets moods and creates atmospheres. And as humans, we're so behaviorally influenced by the way we feel. That's why we throw on an upbeat playlist while we're working out, put on jazz on a romantic date, or get up and dance when a four-on-the-floor beat is going down. When I wake up in the morning, I know exactly what songs to play to get me focused and ready for what's up ahead in my day. Now that's powerful.
From my experience, I observed that am able to sing every word at the top of my lungs each time an A Pass, The Weeknd, and Khalid or any of my favorite artists' song plays; because their music not only touches me but also speaks to me in a profound way. I identify with them as people and their music has a direct impact on me, and a reflection of some parts of my life. So, like me, most people today listen to musicians with whom they relate.
Also, our generation largely listens to music/ albums as recommended by their peers since music is a big part of the many things we share today and of course it is a unifying factor.
What our parents used to dig, us as kids of today may deem as lame. And in a few years, the music we think is cool now will probably be outdated. It's nothing against the music. It's just a representation, a manifestation of what's constantly changing around us. It is therefore in the hands of the artists to keep evolving as the industry keeps as well. Over the next series of articles on this very topic: THE MUSIC BUSINESS Series, I am going to cover; how we as fans and the media as failed our artists (and how we can do better to support them), also whether you as an upcoming or already established artist should go indie, independent or sign with a record label, the fourth being about how to maximize the digital space and music distributors and finally how to strategize and promote your music online.  Look out for them when they drop. I do confess this series of articles on this business may be lengthy but I do promise they are worthy. Don't forget to share with a friend more so those in the music industry, as musicians, or even artists managers who you know might need to hear this.