What used to be physical events have all become virtual due to the mandatory Standard Operating Procedures that include social distancing among others. This is largely due to the Covid19 pandemic that has transformed a lot of industries; including the events industry as they too have not been spared.
Most of the industries have been therefore pushed to adapting to the new normal, and this is here Digital Visual Interface Ltd – DVI comes in. You could be wondering, what is DVI? DVI (Digital Visual Interface Ltd) is one of Uganda's largest specialist supplier of audio visual, multimedia Equipment and Ranks Great among the Best Total Event Companies.
The company has risen and taken up the opportunity to aid companies, government MDAs, NGOs and other corporations continue to reach their clientele.
The full-service company boosts of proudly providing state-of-the-art presentation products (including a comprehensive range of Audio-visual equipment) to hundreds of long-standing clients throughout Kampala and other regions.
From the basic flip chart stand to big screen projector technology, Exhibition Setup and sound Systems, Lighting and Staging DVI has maintained her tradition of continuously upgrading to serve her customers with the most ideal and latest equipment in the market.
Digital Visual Interface Ltd.'s services include provided by DVI include delivery, setup and technical assistance in your presentation requirements. Their equipment and technical needs for computer presentations, product launches, exhibition systems, training sessions and other Audio-Visual Applications.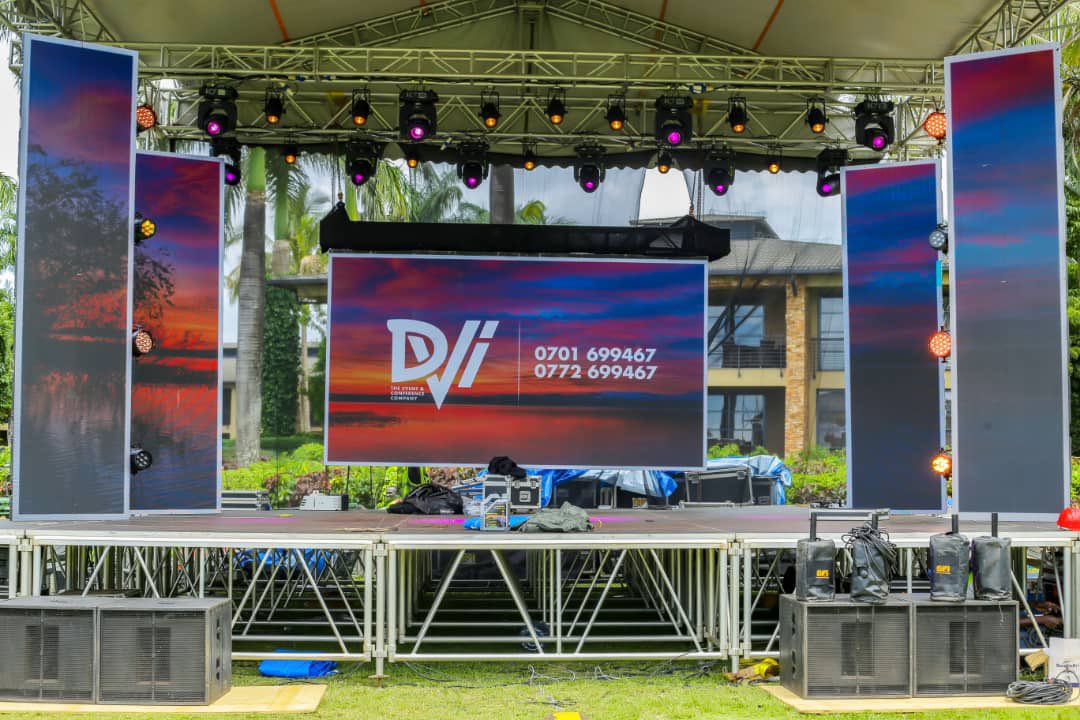 The company's prowess has seen them scoop big deals from government, educational institutions & NGO's; with their most recent projects being the Parliament's swearing-in ceremony and the 71st Makerere Graduation. Also, important to consider is that Digital Visual Interface Ltd.'s commitment to excellence and loyalty to customers have enabled them to successfully develop and maintain an extensive client base which ranges from federal, state and local government agencies to corporations, hotels, educational institutions and non-profit organizations.
The company's equipment is available for hire on a daily, weekly and monthly basis. Hit them up on hotlines: 0772699467 and 0712699467 for Technical support or visit them on their website!