While browsing Twitter recently, I happened to come across a video of a young lad by the name Doozy Ngana rapping and dropping bars like Atlanta born and bred rapper 21 Savage.
Barely a month later, Doozy secured a recording deal with one of the youngest record labels in town (EST – Jan. 2022) Root City Records. In an announcement video shared to the label's official socials, Root City records' A & R says:
"We welcome you Doozy Ngana to Root City Records. You are now part of the family, and we would like to present this good music to Uganda and the world. It will surely be a great journey, and it's just a start".
Doozy expressed his gratitude for the recording contract and excitement to the many great things ahead for both the label and his brand as a musical artist. The video closes with him shaking hands with the label's founders; – Kangave Ronnie and Ssebuliba Huzaifah Shadad.
Root City Records and Doozy had in the background been preparing an expensive debut project, that we now know as 'This Is Me" (TIM) the EP which they released to the world Friday 22nd April, 2022.
The 6 track project consisting songs: "Uganda", "Gopesa", "My Dream", "All I Want", "K.Y.H.U", and "No Stress", navigates themes: culture, life, love, and freedom over genres ranging from Hip-hop, Reggae tone, Afro-pop to Afrobeat.
To bring "This Is Me" the EP, the 26 year worked with producers Nyax, Malcom, and the mixing/ mastering roles were executed by Andy Muzik, whereas the guitar was by Myko Ouma.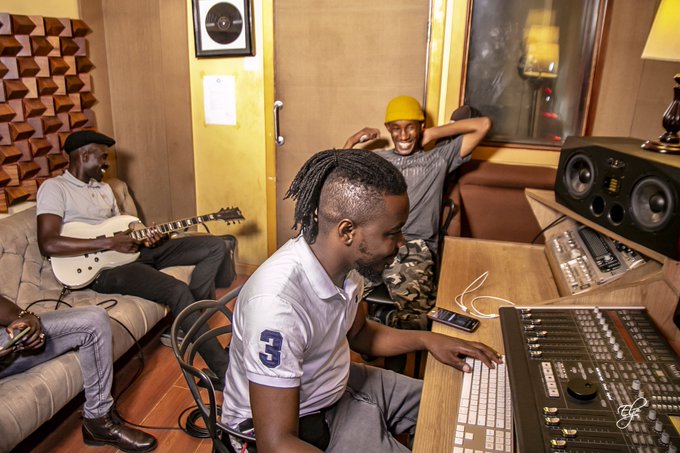 About Doozy Ngana:
Born Beingana Victor Kwesiga, Doozy Ngana is one of the new artists on the block. He refers to his style of music as one that enables him to paint pictures with words over beats, percussion, and good melodies, while not only entertaining the listeners but also impacting lives.
Having discovered his passion for music and the arts, a close friend at Portmore Records offered Doozy free studio time to practice his craft.
Listen to Doozy's debut EP below and share your thoughts: