Major Lazer has today morning dropped their highly anticipated and stacked fourth studio album 'Music Is the Weapon' globally for new and old fans;
Originally titled 'Lazerism', is the fourth album by the electronic super-group. Released under Mad Decent and Warner Music Australia (music labels), the project serves as a follow-up to the group's 201522 critically praised Peace Is the Mission.
After a cool five-year break, having last released a full-length "brash and pop-centric "Peace is the Mission" album, the group has today October 23, 2020 unveiled their new album.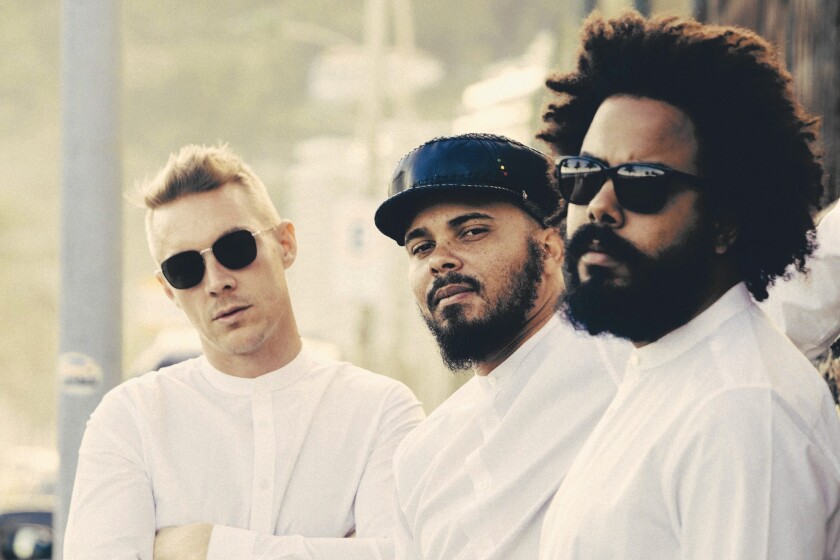 First announced in May, 2015, the album has been in the works for years many conflicting statements have been made about the album, with the latest reports being that it will be the final Major Lazer album, as revealed by Diplo in an interview with Complex. He also shared that the name of the album was to remain 'Music Is the Weapon' and not "Lazerism"; meaning it'd be retaining its original title. The trio shifted their objective to release singles, instead and went ahead to out a number such as; "Believer" (feat. Showtek), "My Love" feat. Wale, Wizkid and Dua Lipa among others.
This has been the very first album to be released by the group after Jillionaire left the group and was replaced by Ape Drums.
The 33minute and 55seconds total listen time project continues their traditionally bombastic and rhythm drenched sounds but brings it forward to 2020. In short, it carries oozingly slick beats that'll make any room in your house a dance-floor.
As always Major Lazer albums are historically stacked with collaborative features that in the past has included Santigold, Flux Pavillion, Peaches, DJ Snake, Travis Scott and many more.
With a pick of 12 tracks there really is something for everyone with slinky, low-set bass beaters (Bam Bam) to more club stomping clunkers (Rave de Favela & Jadi Buti). After a couple listens to the record a stand out for me is 'Trigger' with Khalid, and "Hell and High Water" featuring Alessia Cara which could very well be a stand-out track for many. The new album is no different with features from Marcus Mumford (of Mumford and Sons) French Montana, Nicki Minaj and Alessia Cara who most notably featured on Zedd's gigantic hit "Stay" back in 2017.
Here's the full Tracklist of Major Lazer 'Music Is the Weapon', as teased on Major Lazer's Instagram on 15th October:
'Music is the Weapon' has producers: Diplo, Kevin Bakker, Kevin Chukwuneye Akpewe, King Henry, Alex Gibson, Allimar Maduro, Almando Cresso, Alvaro, Ape Drums, BEAM, Dee Mad, DJ Hardwerk, to mention but a few.
Major Lazer announced the project in a tweet; accompanying it with the album artwork and streaming link to the album.
The group is best known for smash hit singles "Cold Water" (released on July 22, 2016) featuring Justin Bieber and frequent Major Lazer collaborator MØ, "Run Up" featuring Nicki Minaj and PartyNextDoor, , "Know No Better" featuring Travis Scott, Camila Cabello and Quavo, and two of the biggest ones of their career; Lean On (feat. DJ Snake & MØ) & "Particula" with Nasty C, Jidenna and Ice Prince.
The project pushes Major Lazer's electronic reggae sound, and we do hear and feel the trio do try to bring a different feel to each track while creating a celebration of global pop music.
'Music Is the Weapon' is out now on all major digital music streaming and downloading platforms. Stream it below: ❄🙃