Friday 30th, formerly cover artist and rising star Joshua Baraka officially kicks off his musical career with the release of incredible debut EP. The five-track body work will instantly resonate and connected with us the listeners to Baraka, and he to us.
Ahead of the Extended Play release, had a chat with the 20-year music creator to brief know him better on your behalf, before the music itself can do it, once it arrives.
Hi Joshua. Glad to talk.
Hey. Nice talking to you too.
Joshua Baraka! Why Joshua Baraka? I do understand it is common for creators to come up with monikers for identity. Was this a conscious decision you made to use your real name, or?
Well, I would have loved to use a different name but all the ideas I came up with sounded ridiculous to me so I just decided to go with my real name.
You have for a while now been a cover artist. I personally loved that rendition you did of Ali Gatie's 'What if I told You". Is there any cover you are super proud of? And which one is that one for you?
 I personally enjoyed covering Naked by Ella Mai. (Pun intended).😁 I really love the song, both the lyrics and the instrumentation.
Take us through your self-discovery journey to knowing music was your calling; cuz you sure sound a natural while at it.
Thank you so much. I started singing in church when I was six and writing short sketchy songs. I loved music and it took me to another world. I started learning instruments and it is only when I started production in 2019 that I knew that I wanted to do this for the rest of my life.
Do you come from a musical family? Or the arts (music) called and its only you who returned the call?
My mum is a singer and a very big inspiration to me. She exposed me to different kinds of music since I was young and always supported me. I have a bunch of other somehow musical relatives. I might say I got it from my mum. My dad though… anhaa, taught me other things.
Talking of family, what is your family's view on you doing music?
Well at first, they initially saw it as a hobby but when I said I was going to pursue it as a career there were some doubts. My passion and resilience though led them to believe in me so I now have their blessing.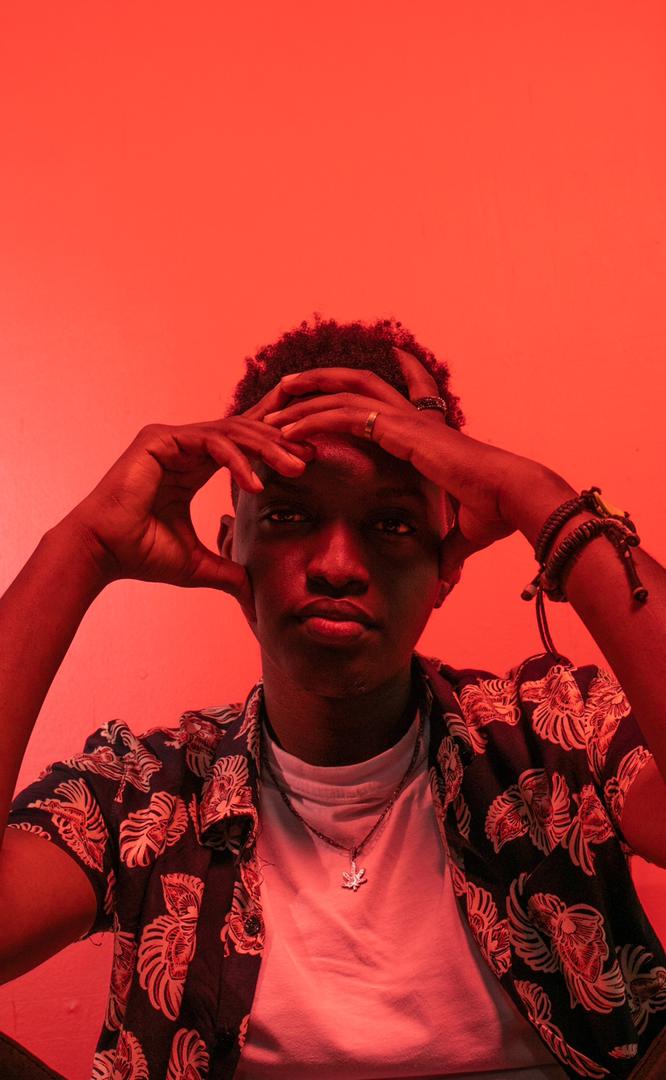 I like to assume you are still in school. How's that going for you? And how are you able to juggle studies, together with being an artist?
Well, I am planning on studying music but the pandemic seems to have other plans so for the time being there has been no juggling but only full commitment to music. I doubt it will be hard though since I'll be studying what I love.
If it wasn't for music, which alternative career would you have eyed?
I would probably be a painter or writer because I love fine art and evoking emotion.
In your YouTube cover videos, you do play a piano. Got any other instrument you are well versed with or would wish to get acquainted with?
I also play acoustic and electric guitar although piano is my main instrument. I am still practicing bass guitar and drums. Drums are my favorite instrument though, weirdly.
You are a performer too. How do you handle the anxiety that comes with performing before crowds? You get nerves sometimes?
All the time. I am a very shy person so I always do but when I get on that stage everything just disappears after a minute or two and all the anxiety is replaced with the adrenaline plus the fulfillment of doing what you love.
What's your all-time favorite artist you've listened to and deep down you too were like yes, this person sure understood the assignment?
Haaaa, the list is endless. I mean, it's very many artists. I feel like this world is full of overly talented people. From generation to generation there are always people who deliver. To mention a few, Bob Marley, Chronixx, Maurice Kirya, Brent Faiyaz, Cory Henry, JC Muyonjo, Frank Sinatra, Stevie Wonder, Jacob Collier, Lauryn Hill…
As a musical artist, who are your role models?
Honestly, don't take this the wrong way, I have no role models but people that inspire me to work harder and be my best self. My best self is my role model, the only person I want to be.
What's your say about the African music scene at the moment? Which artists would you say are 'beating it" in your opinion?
The musicality of mainstream music by African artists has grown exponentially. You can hear more musical richness in it. I personally enjoy listening to Tems, Sauti Sol, Burna Boy, Wizkid although Tems is one of my favorite mainstream artists right now.
How would you say the pandemic has affected you as a person?
Well, the pandemic has obviously affected my income, personal plans and timelines but God uses all that was meant for harm for good so am grateful for the little I have. People have been and still are being seriously affected by the pandemic.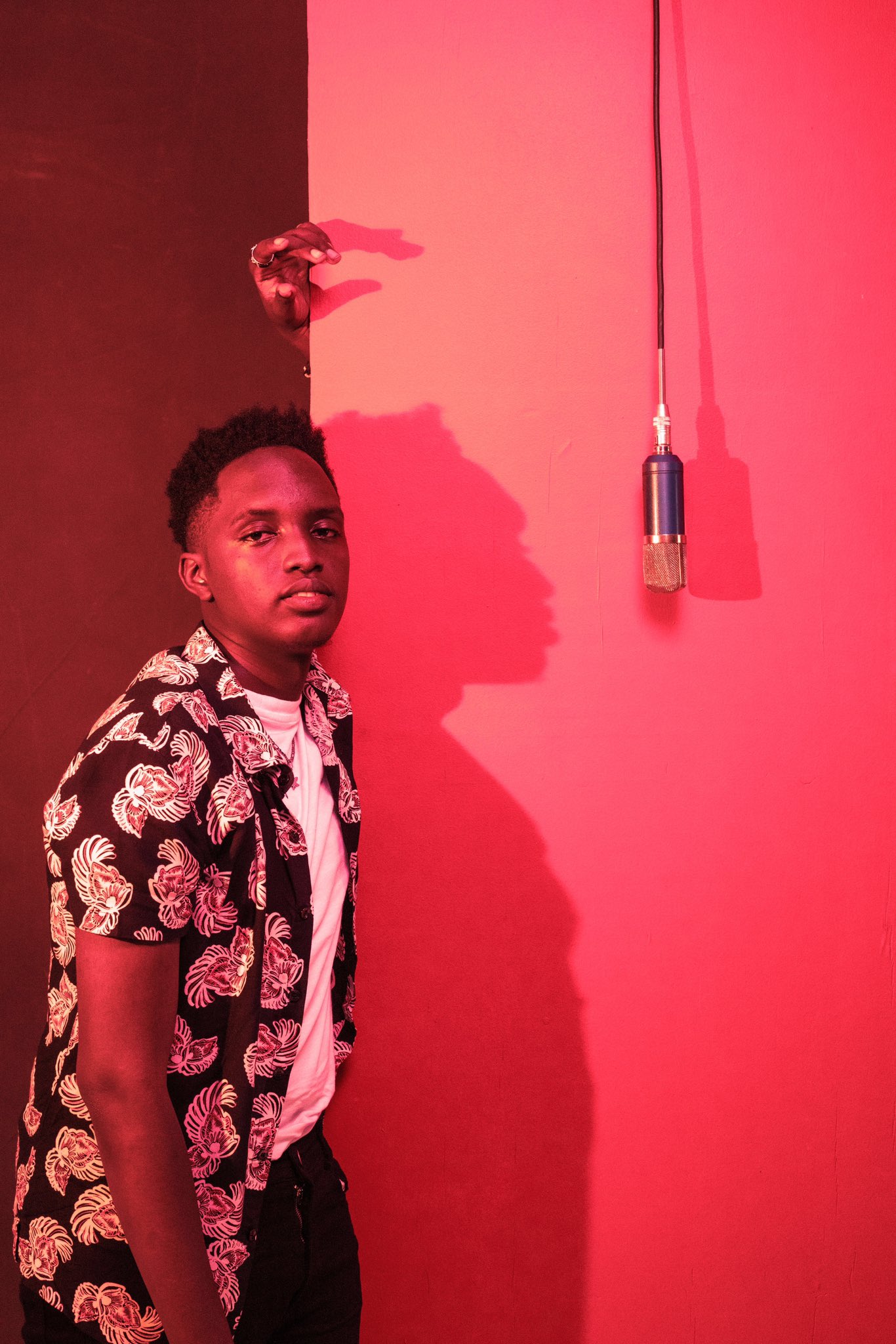 Describe a typical day in the life of Joshua Baraka.
Everyday is different but I normally wake up at 7am, freshen up, eat, go through social media. At 10am I go to studio, work, eat again till like 8 or 9pm. Head home, learn somethings and work till like midnight and go through social media for an hour and go to bed. I pray in between there.
Spotify or Apple Music and why? Which one is your go-to streaming service and why?
Spotify, most definitely, I do enjoy some specific Playlists over there.
Yeyyy! Spotify 1: 0 others. Okay moving onto the next. Uhmm, Got a celebrity crush? Mind letting that out of the bag? 😉
Tori Kelly. One of the greatest vocalists I've heard.
You have any hobbies or interests outside of music? and what are those?
Reading Fantasy novels, YouTube, hanging with my friends.
With your EP 'Baby Steps' dropping, what should the people expect?
Well, think of it as more of an invitation into my world… Seeing the anxiety and self-awareness crisis through my eyes. Emotion… something better experienced so please check out my ep song for song. Each song has a message of sorts in its lyrics. It's a very Intentional EP.
Your project arrives same day's Billie Eilish's 2nd studio album. Got a personal favorite track from her?
I love love Billie Eilish. My favorite songs from her are 'My Future' and 'When the party's over'.
Thank You for your time, Joshua.
Thank You for having me. Joshua Baraka 'Baby Steps' out Friday 30July. Pre-save/ Pre- Add/ Pre-Order here. For now, enjoy his cover of Irene Ntale's 'Sembera' below:-