Afrosoul singer, songwriter, and performing artist Kenneth Mugabi has finally delivered his 3rd body of work by the title "People Of The Land".
Just like his former projects, the 24 track project from the "Nkwegomba" hitmaker sees Kenneth Mugabi pick inspiration from daily life, personal experiences, stories while relating them to daily life, the past, present, and the future. On this particular one, he tackles issues: domestic violence, girl child empowerment, climate change, and others with a blend of traditional and modern musical instruments.
Related: The Remnant Generation Partners With Figures Kenneth Mugabi, Martha Kay & More For '1000 Faces of Change' Initiative
Initially, the album was to be available in limited copies; fifty(50) premium copies to be precise and each would be up for sale for only $100 (an equivalent to about UGX. 351,000), however, if you do recall, Mugabi, the soul crooner signed a distribution deal with Black Market Records back then in September, and the "People Of The Land" LP is available for streaming via digital music streaming and downloading platforms.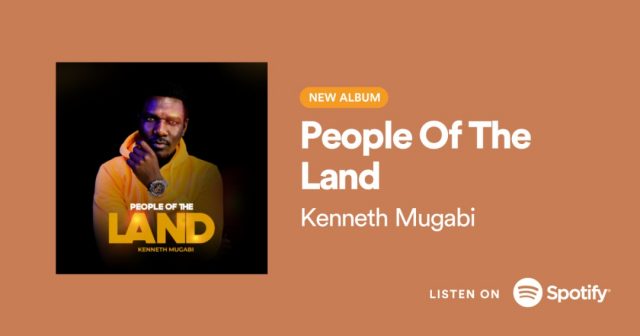 POTL serves up as a follow-up to his third studio album; – 'Kibun'omu', 2019's the "UGANDAN" album & his debut 'Kibunomu' which spawned the viral hit 'Naaki'.
Kenneth's rich unique voice and ability to write beautiful Afro-soul music make him a unique and enjoyable performer to watch and an African version of neo-soul and has since seen him win multiple awards for his genre and land deals such as scoring the soundtrack for the Sanyu Series with song "Sanyu", among others.
The LP has been solely produced by composer David Bell and only features GNL Zamba as a guest artist (on track 17: "She Said Yes").
Stream it below and share your favorite track off it & thoughts off the "People Of The Land" album: