If you're an ardent sports fan, you are more likely than not be in know of The Olympics – an international sports festival that brings athletes from all corners of the world together to participate in diverse sports disciplines.
The periodic multi-sport event, officially kicked off on 23 July, albeit preliminary games having started on 21st July, run until 8th August. And just like it has become a norm for most of sports tournaments the festival has an official campaign song.
The current edition of the games that is happening in Tokyo doesn't only stand out amongst the past others because of having been deferred for the very first time ever but also has only one artist from the entire African continent featuring on its theme song.
The South African hip-hop big shot, David Junior Ngcobo alias Nasty C [ who recently hinted about plans of changing a name to Iyson as he appeared on Netflix's blood & water premiere] solely represented his mother continent [Africa] as he added his effort to J-Pop stars to create an official Tokyo Olympics 2020 theme song.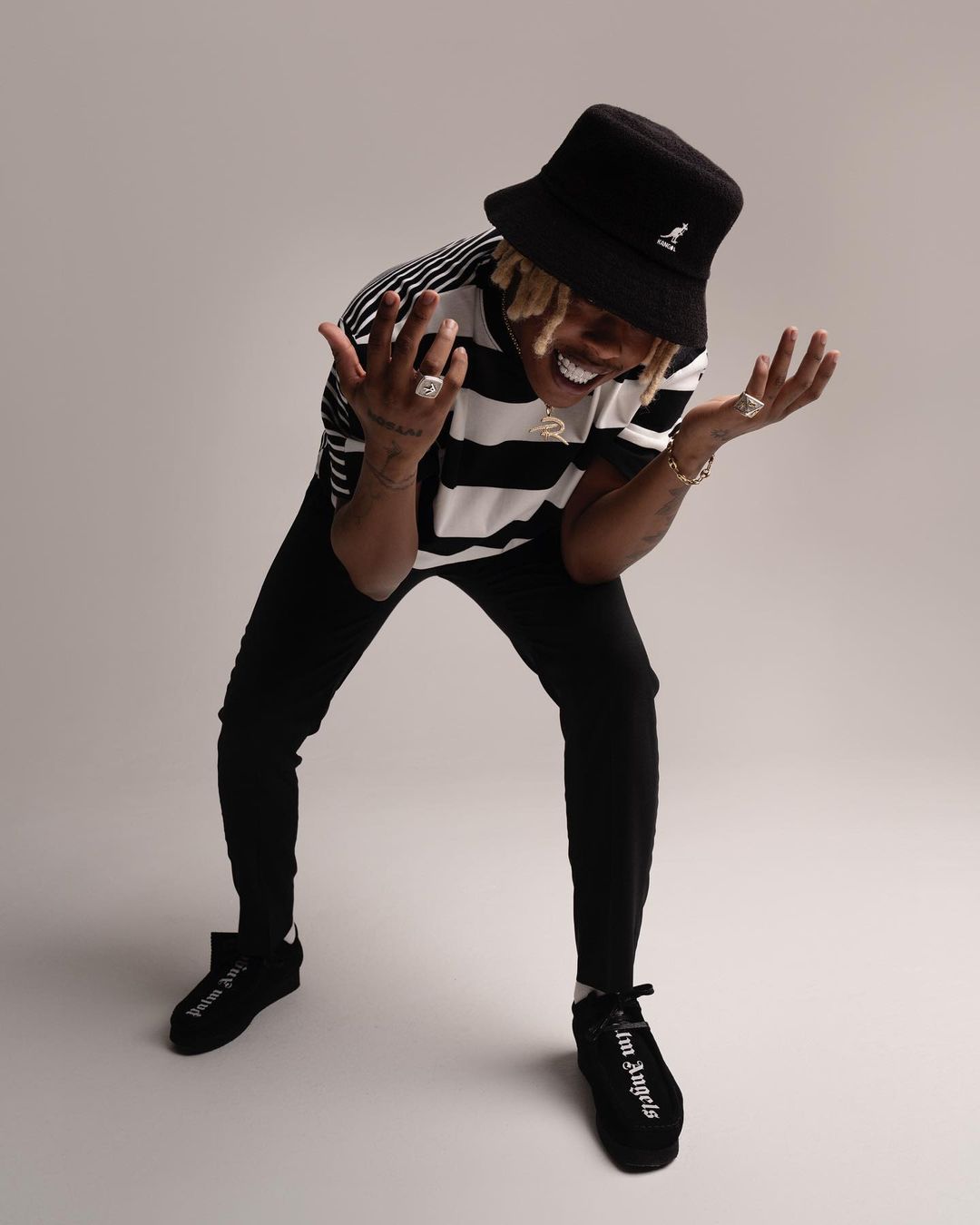 On the catchy song "Colorful", the 24-year-old ultra-talented mcee teams up with an array of 14 other artists from around the world including Sabrina Carpenter, Motohiro Hata, Daichi Miura, Sanari Japanese girl group Little glee monster and Shinee – a South Korean boy band.
The Durban-born international star, hip-hop prowess & Black and White singer, took the rapturous feeling of how he was elated to be a part of this humongous project to his Twitter and gave his fans heads-up on how he made the list of the artist to grace the song and when they can expect the audio and the visuals of the same to be out.
Nasty C, who in joint venture with Universal Africa is signed to Def Jam records has a couple of awards to his name including Musician of the year at the 2019 GQ Men of the year awards. He was also nominated at the 2020 BET hip-hop awards only to be, unfortunately, be beaten by Stormzy in his category [ International flow award]. So, one would easily argue that he seamlessly ticks all the boxes that qualify him fit to make it to such a prestigious project as he continues to carry African hip-hop to the world.
Produced by team Coca-Cola, the 3minute 20second playtime Tokyo 2020 Olympics and paralympic games track, 'Colorful', was later released by Universal Music Japan, both audio and music video on Monday, 19th July 2021.
Meanwhile, Nasty C was recently in the neighboring country of Kenya for performance and made controversial remarks about their [Kenya] hip-hop heavyweight, Khaligraph Jones. The latter seems to have sparked a brewing feud between him and South African rappers. But that is a story for another article, another day!
Stream 'Colorful' out now everywhere or watch below:
Guest Written by Victor Assimwe; an ardent music fan and enthusiast to the bone. Connect with him on Twitter.