Moved with the desire to empower Ugandan girls to become instruments of climate is The Network Girl Tech Initiative also abbreviated as TNGTIU; a movement that seeks to let girls on the wagon of technological revolution as a way of combating climate change through instilling technological skills in young girls to use them as a tool of climate action and social-economic empowerment.
Originally founded by the Network Company with an intent to give back to neighboring communities, the all-women-led and operated organization has engaged in various outreach projects with an aim to promote young female empowerment throughout Uganda.
TNGTIU is doing this by emphasizing skilling and this sees them pass on a number of skills to girl children. Skills such as computer literacy and this is able to be done through the organization's unbeatable partnerships with local communities and a few schools in the communities.
Reusable Pads 4 Climate which happens to be The Network Girl Tech Initiative Uganda's current program is helping girls gain access to sustainable pad kits as well as vital knowledge about the ever-evolving climate.
To spread awareness about these alternative pads are environmentally friendly, cheap, and last much longer than their traditional counterparts, the TNGTIU project leaders travel to schools around the country, and provide valuable education of technological skills as well. In every school – and community – visited, the girls are specifically taught about their menstrual health, the issues of traditional plastic pads, and how they can join the effort to fight against the effects of climate change.
Additionally, with each program trees are planted for the children in the community to grow and tend to. By planting trees, the students are contributing to global reforestation efforts, garnering a deeper sense of appreciation for their natural environment, and assisting in the mitigation of climate effects.
Vivian Nantambi, the Executive Director of the Reusable Pads 4 Climate project while explaining to Sustainable Tourism Brand Ecomadic said:
"I really, really love children. I am so happy whenever I am teaching them. It feels like I have a purpose in life. It feels so good that I can actually teach them something they can take home at the end of the day. That this something that I am teaching them is actually sustainable – not only to the community but to the rest of the world.", she said.
Since the project's ultimate goal is fostering strength through awareness and conversation, the information students take with them thereby leading to technical application, which they can then use to improve personal health as well as foster a better relationship with the natural world.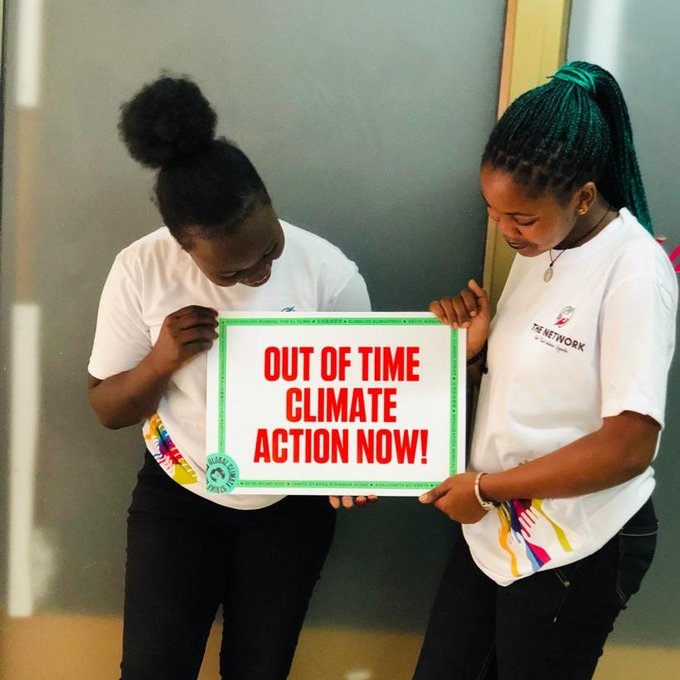 When Nantambi and her team visit schools, they talk to both girls and boys (as well as their teachers) about environmental threats. Besides the issue of climate, they cover the tenets of sanitary health before distributing reusable pads and explaining their significance.
Vivian while in interview with Ecomadic's Hannah Brunotts also revealed to her that at their most recent visit, as the The Network Girl Tech Initiative Uganda team, they planted four trees; and all of the children who were present were instructed to treat them with respect, and to water and care for them.
Despite being in its early stages, it's quite evident that The Network Girl Tech Initiative Uganda project is already making an enormous impact on the children.
Nantambi Victiat also believes that through the environmental education and empowerment of all people, we can accomplish anything. We will finally put an end to the damage our planet is facing – as one united front.
"That single decision you make as a person makes a huge difference.", said Vivian as should be the key takeway for the readers of her interview with Hannah. To enable her and her team maximize their impact, consider supporting Reusable Pads 4 Climate here, as well as other initiatives the organization is running.