Spooky season is upon us, and behold here is a few Halloween soundtracks to mark the occasion. Being that Halloween is the one event and annual celebration that makes October one month to look forward to, it is only inevitable that the day is accompanied with some music to keep it going; and not just any, but rather Halloween songs that are a perfect vibe.
As you don in your Halloween costumes and Halloween makeup your friends, having good music adds a chance to the night's being lit. If you're scratching your head now thinking, "Well, what Halloween songs for parties are on theme but not cheesy?" then look no further than the playlist below. I handpicked 10 popular songs that are catchy and fun as hell but also have a cold, dark, spooky factor perfect for your Halloween playlist. Get ready to mash, monsters, because these are the best Halloween songs. Enjoy them with friends in a safe, socially distant way (preferably outdoors).
Wolves — Big Sean ft Post Malone (2020): Big Sean teams up with Post Malone in this moody track that pulls you in with the sounds of barks and howls. Our favourite spooky lyric: "I was raised by the wolves, ate till they full." Listen here.
2. Graveyard — Halsey (2019): Halsey delivers a hauntingly stark portrayal of a destructive relationship, singing that she would have followed her former flame to the graveyard. A favourite spooky lyric: "It's funny how the warning signs can feel like they're butterflies." Listen here.
3. Demons — Imagine Dragons (2012): Imagine Dragons are experts at giving us contemporary pop rock music with sinister underpinnings, but their songs are really just about intense human feelings. Our favourite spooky lyric: "Don't get too close, it's dark inside, it's where my demons hide."  Listen here
4. Bad Guy — Billie Eilish (2019). Billie Eilish took over the charts last year with her debut album, full of atmospheric pop songs. But 'Bad Guy' remains one of the most addictive. With its muffled vocals, warped sound, and creepy undertones, should be played at every (virtual) Halloween party this year. A favourite spooky lyric: "I'm only good at being bad." Listen here.
5. The Monster — Eminem ft Rihanna (2013): Did you know that 'The Monster' was actually written by Bebe Rexha, Jon Bellion and Prosper's AKS? So, you have them to thank as much as Rihanna and Eminem. Our favourite spooky lyric: "I'm friends with the monster that's under my bead, get along with the voices inside of my head.". Listen here
6. Sweet but Psycho — Ava Max (2019): "Sweet but Psycho," one of 2019's biggest hits, actually starts with a panicked shriek. When it comes to finding some A-plus Halloween songs for parties, you can't go wrong with this one. Listen here.
7. Youngblood — 5 Seconds of Summer (2018): 5 Seconds of Summer sing about being at a person's "every beck and call", held at their mercy. Our favourite spooky lyric: "Youngblood, say you want me out of your life, and I'm just a dead man walking tonight." Listen here
8. Wolves — Selena Gomez and Marshmello (2017): Selena Gomez goes to the ends of the earth and back to find her lover on 'Wolves'. Marshmello's magic touch turns this into an electronic dance number. Our favourite spooky lyric: "I've been down the darkest alleys, saw the dark side of the moon, to get to you." Listen here.
9. In Your Eyes — The Weeknd (2020). In Your Eyes — The Weeknd (2020): 'In Your Eyes' might sound innocent at first, but one look at the music video, where The Weeknd plays a serial killer, and you'll be able to pick up the horror themes. Our favourite spooky lyric: "In your eyes, I see there's something burning inside you." Listen here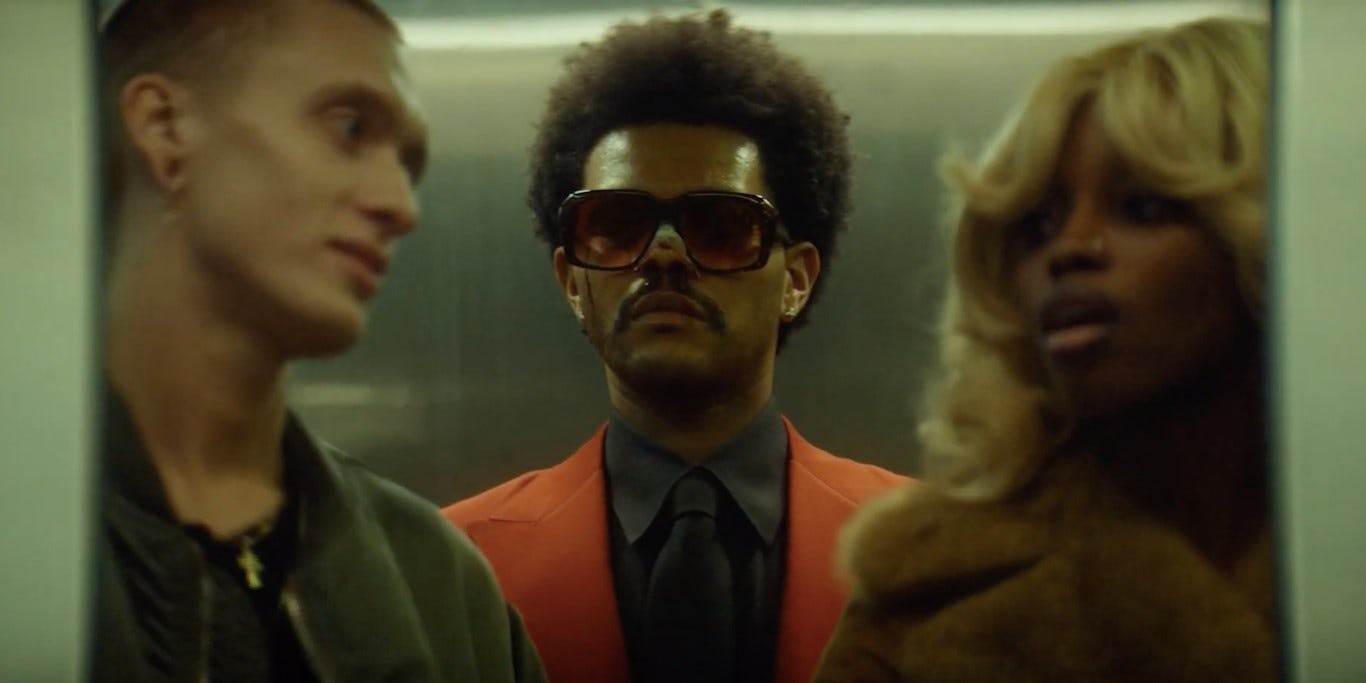 10. Thriller — Michael Jackson (1984). Need I explain why this one made the list? Listen here.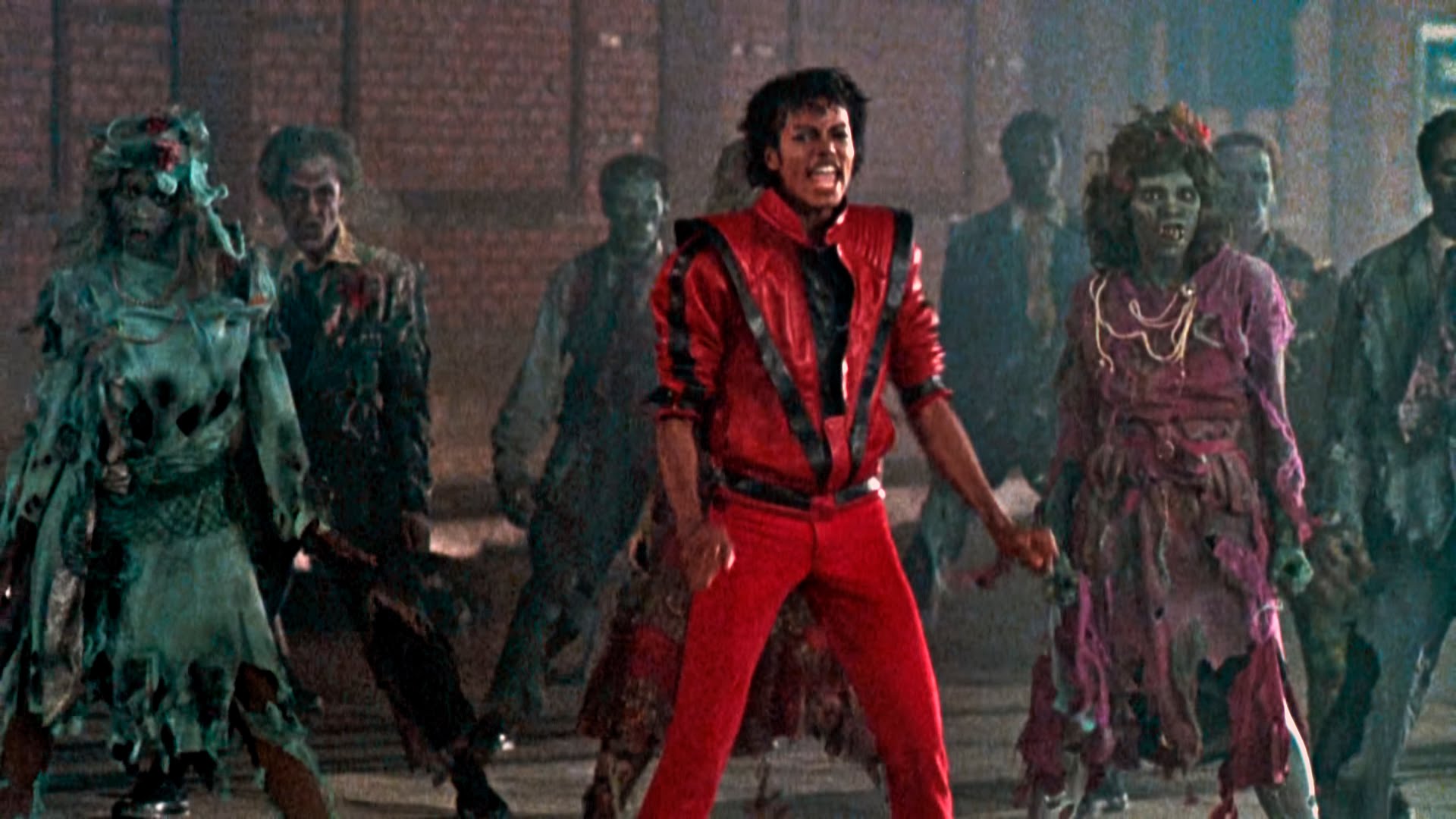 Honorary Mentions: The Hills — The Weeknd (2015): "The Hills" feels like the subdued opening of an arthouse horror film, and I mean that as the highest compliment. It's an ominous, addictive track that shows off The Weeknd's impressive vocal prowess. Listen here.
Bad Romance —   Lady Gaga (2009). Gaga's booming industrial smash from 2009 lists several horror movies in the lyrics. "I want your Psycho, your Vertigo shtick; want you in my Rear Window—back your sick," she sings. Gaga's citing these Alfred Hitchcock films to tell her partners that she wants all parts of them, even the parts they don't like. And let's be honest: What's scarier than love? Listen here.
A Happy Halloween, world! 🎃