HMH Rainbow Ltd, the producer of fresh and frozen chicken in East Africa under the brand name Yo Kuku over the weekend hosted an invite only ceremony as it was culminating 10 years of operation in Uganda.
The company with operations in Uganda and Kenya sells raw chicken as well as semi-processed items like burger patties via supermarket chains as well as exclusive Kuku shops, and as part of its broad product offering, HMH also manufacturers feeds, a special blend of chicken feed that is mixed and packed in Semuto and distributed to various customers in Uganda and some parts of East Africa.
The event as hosted by Sanyu FM's Patrick 'Salvador' Idringi was held at the chicken manufacturer and suppliers' Head Office at Hamu Road in Bugolobi which was attended by the media, friends, partners and the staff and owners of the company.
"10 years ago great minds sat together to coin the idea of putting up a multi-billion broiler farm in the beautiful town of Semuto, located 60kms away from the city center of Kampala." Remarked Yo Kuku's Sales and Marketing Manager, Hope Sharon Kwiyocwiny while speaking at the event.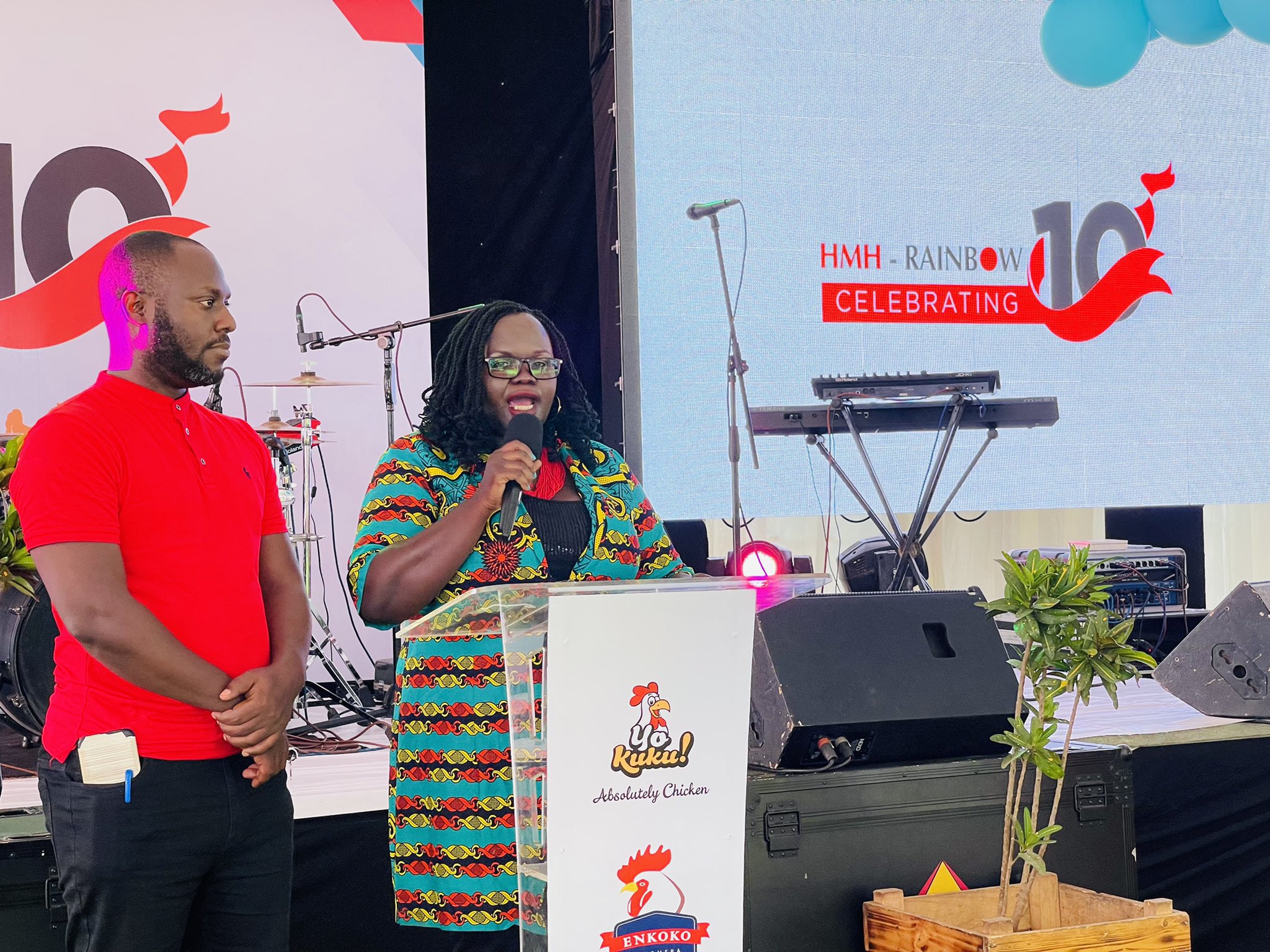 She went ahead to add that "The idea didn't stop in the mind but it was put to action & today here we are standing tall celebrating the milestones that we have made through the years. HMH Rainbow has transitioned from a family owned business to a joint venture that currently stands on a 500MT distribution center that houses their Kampala Head offices, stock hold up cold rooms, dispatch and fleet centers and since grown into multibillion one that not only supplies chicken under its chicken brand Yo Kuku but a chicken feeds brand Yo Kuku Feeds, and Enkoko Kawomera Halal Chicken as well.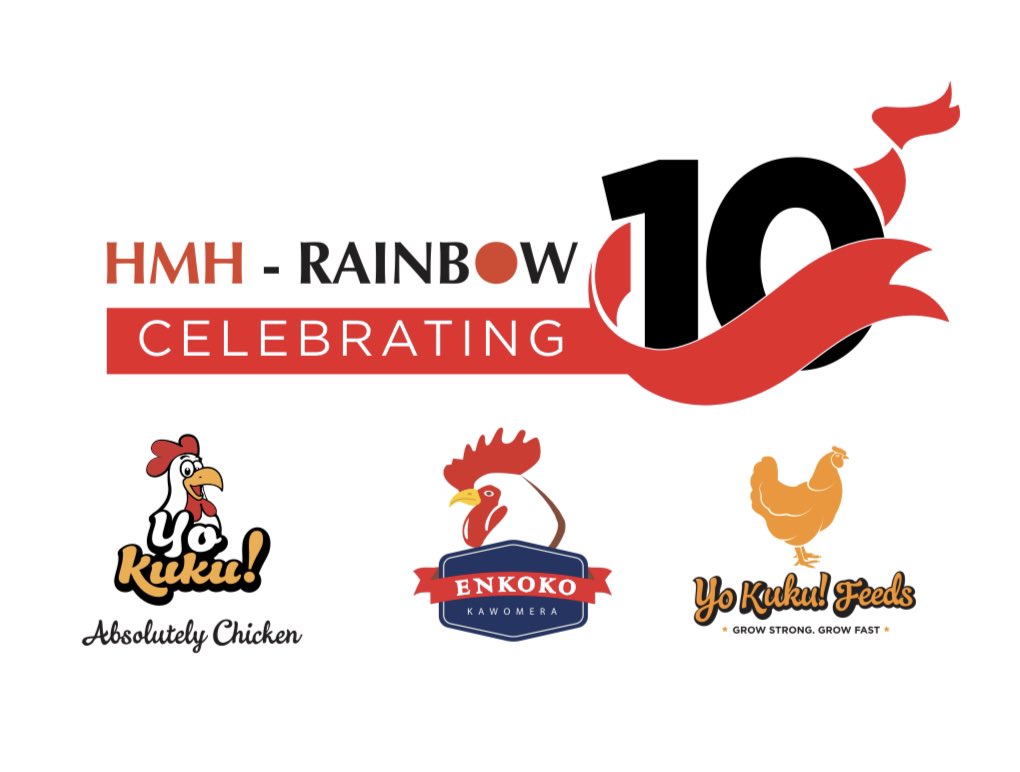 While sharing about how the pandemic affected them as a corporation, the Sales and Marketing Manager remarked that: "Like any other company, the pandemic did not spare us of its wrath. As Yo Kuku, we therefore made a mind shift from being analog to embracing digital ways of doing business & have since on boarded Jumia, SafeBoda, and Glovo as delivery partners."
Hope concluded her speech by appreciating the efforts of the brand's Brand Ambassador and Face:
"I would like to recognize the presence of our Brand ambassador: The Lil Stunner Sheilah Gashumba in our midst. Thank you for the great work that you are doing to push the brand out there."
Just like the chicken brand's lead and most popular product's slogan: "Absolutely Chicken" suggests, attendees were treated to chicken in all its various forms; from dip friend, to roasted, steamed, and my personal favorite; – Chicken Burgers; as well as Cocktails, and Juices.
In his words, while Rahim Manji, the Executive Director of Yo Kuku, attributes the success of the business to his family, and the customers and highlighted that the customers are a key priority, since without them they'd have no one to supply. He also expressed his gratitude to their staff members.
He also extended his vote of thanks to the Ministry of Agriculture, Animal Industry and Fisheries, Uganda Manufacturers' Association, DFCU Bank, Ugandan Revenue Authority, Kampala Capital City Authority as well as Uganda National Bureau of Standards for enabling and working with them over the past ten years.
The event was capped with a cake cutting ceremony and a performance of AKA Dope Band as well as giveaways of gift humpers of 3Kgs of chicken to each attendee.
Congratulations Yo Kuku & HMH Rainbow! To many more!