MTN Uganda launches a dedicated online sports website to give sports enthusiasts a one-stop point for all sports-related news, analysis, and updates.
MTN Uganda on Thursday launched a new dedicated online website dubbed "MTN Sports" — to give Ugandan sports fans and enthusiasts a one-stop point for all sports-related news, analysis, and updates. This innovation is hinged on MTN's vision of delivering the benefits of a digital world to its customers.
MTN's proactive role in sports has positioned the telco as the biggest supporter of local sports in Uganda through their sponsorships, partnerships, and active engagements with the various sports disciplines including football and athletics to mention a few.
"Over the years, we have been big supporters of various sports disciplines in Uganda, including MTN Marathon, our support to broadcasting the StarTimes Uganda premier football league, our continued partnership with local football clubs like KCCA and Onduparaka, and support to talent development in other institutions, among others. Local sports continues to be a major pillar in our sponsorship strategy", Mr. Somdev Sen, CMO at MTN Uganda said.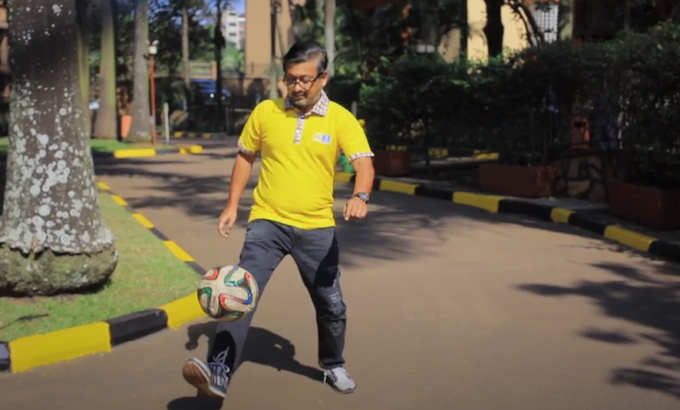 Mr. Somdev while launching the MTN Sports Website, said the telco's decision to launch the MTN Sports Website is to provide sports fans and enthusiasts with comprehensive local sports coverage that Ugandan sports have to offer. He further explained that the idea was fueled by the prevailing circumstances that have limited sports fans' physical involvement at sports facilities. "That is why we decided to bring the fun and thrill closer on the screens of our customers," he said.
Mr. Somdev noted that the excitement of sports has spread beyond the confines of stadia and captured the hearts and minds of many through the internet. As such, the new website is now part of this digital outbreak of sports fever across the country. While stadia may remain empty due to the Covid-19 pandemic, sports fans will continue to remain in the thick of it through this new exciting MTN Sports Website.
Today, MTN Uganda remains known as the founder of the biggest Marathon and the inspiration behind the running culture through which a number of athletes have been nurtured. Additionally, the MTN is also the official broadcast partner of the StarTimes Uganda Premier League and official sponsor of Onduparaka FC as well as KCCA FC.
Visit the MTN Sport Website to catch the latest in your favourite sport and to know more about your favourite Ugandan sports personalities, features and more. Also keep up with our own Joshua Cheptegei and the Uganda Olympics team as they go for glory in Tokyo, all on the MTN sports website.