A week after first sharing teasers on social announcing his new single, That Malcolm Guy is back with a banger. Kloud Dipo, Denesi and Cxnrvd are tapped for the joint effort by the title Sirikawo (Retouch).
7 mixes later, to bring the atmospheric track to life, Sound engineer Benjamin Wana flipped a lullaby into a trip through drill and metal soundscapes as the boys unleashed more menacing rhymes on the track and brought the summer-ready vibes on.
This track serves as Malcolm's first release since March this year; following his team up with Slikback on 'Feediback' another retouch. Sirikawo is delivered in a mixture of Luganda, and English languages and has a total play time of 3minutes 26seconds.
On it, the 28-year-old remakes the "Sirikawo baby, sirikawo baby" lullaby sang to many babies by their care takers to rock them to sleep, and is later joined in by Denesi who drops bars as equally as hard as his predecessor on the track's verses.
Malcolm Bigyemano also professionally known as That Malcolm Guy is a film-maker, writer, graphic designer and as well as rapper. The Graphics designer in him can be seen in his extremely explicitly well-put artwork, and visualizers.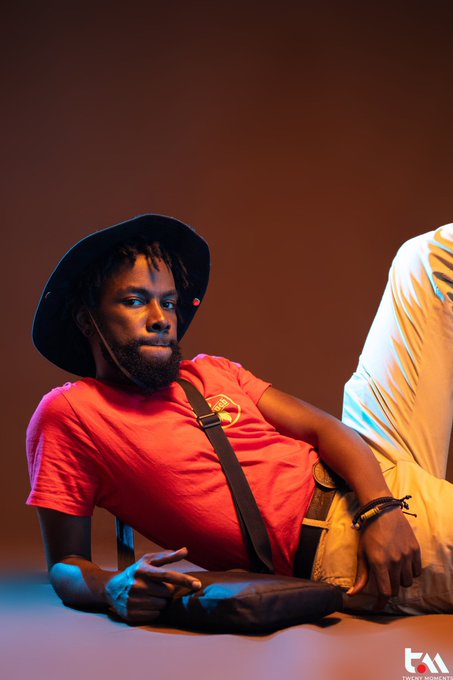 With this drop, it is safe to say, That Malcolm Guy's hot streak of Retouches continues. This being Retouch 3, and plans to roll out a 5track EP of only retouches, looks like someone owes us two more releases. These follow a creative concept by the rapstar to remix, samples and reimagines old Ugandan songs from the late 90s and early 2000s into a rap tapestry with threads of Lugaflow, Kidandali, Afrobeats, Trap and Drill, hence using it to release songs like "Eno Mic".
At the start of That Malcolm Guy's career, he built a persona around fictional Ugandan dancehall from the Early 90s – Mr. Mankwa. While under the Mr. Mankwa identity, Malcolm performed on some of the most influential urban stages in Uganda including Nyege Nyege, Blankets and Wine and A Ka Dope. As a rapper, That Malcolm Guy's looks up to musical influences Kanye West, Outkast, and T.D.E's Kendrick Lamar.
The dark and bassy " Sirikawo" sees Malcolm joined by fellow urban emcee Kloud Dipo, Denesi and Cxnrvd who all together ride swiftly over the song's chants and what sound I'd liken to Mike Will Made It, Miley Cyrus & Wiz Khalifa's "23".
Denesi and Cxnrvd have worked on a joint together before, therefore this immersive, nostalgic and fresh sonic song is out now and reconnects them once again on yet another project.
Stream/Listen to That Malcolm Guy, Kloud Dipo, Denesi and Cxnrvd on " Sirikawo (Retouch)" below.