Gordon's Premium Pink Gin is the latest offering from Uganda Breweries Limited's Innovations department. The gin was unveiled at a launch held at the Sheraton Kampala Hotel early this week in a high-end brunch event.
The launch as hosted by Cleopatra Kyoheirwe was attended by various influencers who were treated to different servings of the gin in cocktail format.
"Gordon's Pink is based on the original Gordon's London Dry Gin recipe but infused with the natural fruit flavours of strawberries, raspberries and redcurrant to excite the customer's taste buds and add some vibrancy to their drinking experience", Wankyo Marando, the UBL Innovations Lead said while at the launch.
As part of our parent company, @DiageoGB's commitment to innovation, @UgandaBreweries officially unveiled Gordon's Premium Pink Gin as we continue to push the envelope and bring forth the very best products and experiences for and in response to our customers' preferences. pic.twitter.com/cyJolrwqM7

— Alvin Mbugua (@MbuguaAlvin) January 8, 2021
Still at the gin's launch, Ugandan actress and influencer, Natasha Sinayobye was awarded ambassadorial role for the premium alcohol brand.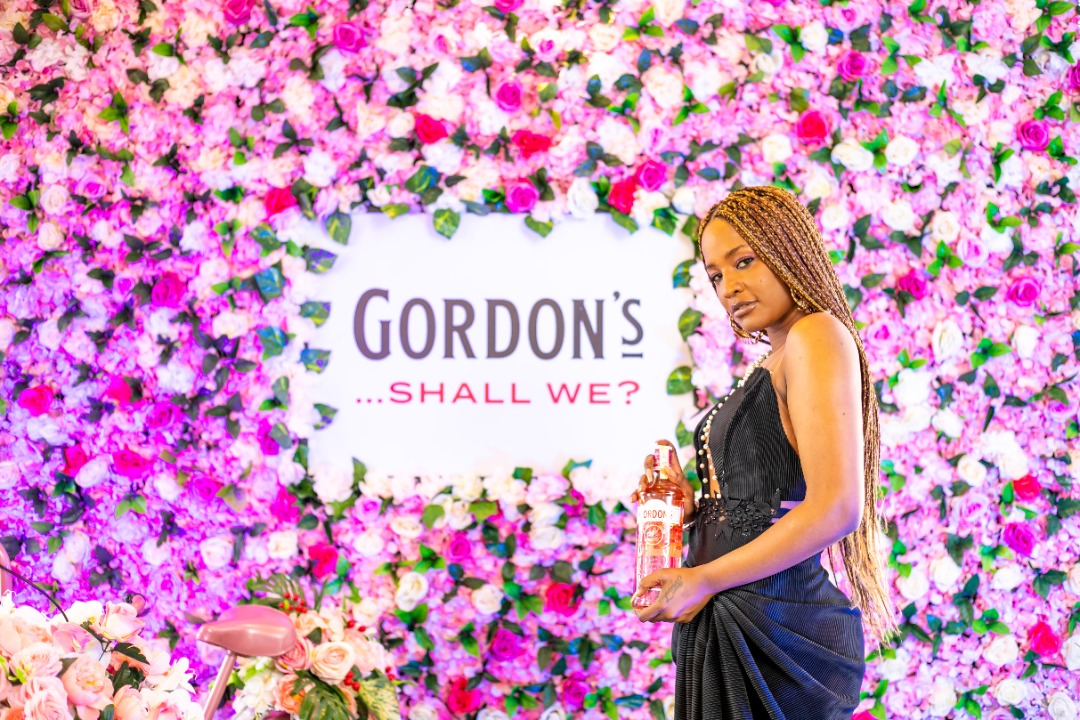 Gordon's Premium Pink Distilled Gin is set to appeal to a 'new, younger, adult audience. It combines raspberries, strawberries and redcurrant, to create new variant.
About Gordon's Pink Gin
Firstly, Gordon's Pink Gin is bright pink. It is flavored with "Natural flavors and certified colors." The label is illustrated with fresh summer berries like raspberry and strawberry. And all of this is said to have been based on a late 19th century recipe; to sum up into a perfect for gin lovers looking for a light, refreshing and convenient G&T.
Developed by Alexander Gordon, a Londoner of Scots descent in 1769, Gordon's is a brand of London dry gin, which was officially added to the product line of the brewer in August 2017 when Gordon's began selling Gordons Pink, a pink-colored gin flavored with several types of red berries.
According to the manufacturer's website, Gordon's gin is inspired by an original Gordon's recipe from the 1880s. it is perfectly premixed to perfection and crafted to balance the refreshing taste of Gordon's with the natural sweetness of raspberries and strawberries, with the tang of redcurrant served up in a unique blushing tone. Made using only natural fruit flavorings and with colorings. to guarantee the highest quality real berry taste.' The gin contains triple-distilled and contains juniper berries, coriander seeds, angelica root, licorice, orris root, orange, and lemon peel, though the exact recipe has remained a closely guarded secret since 1769.
Reviews state that the Pink Gin is more of a backyard BBQ mixing gin; and is best served chilled or in a glass with ice and garnished with fresh strawberries.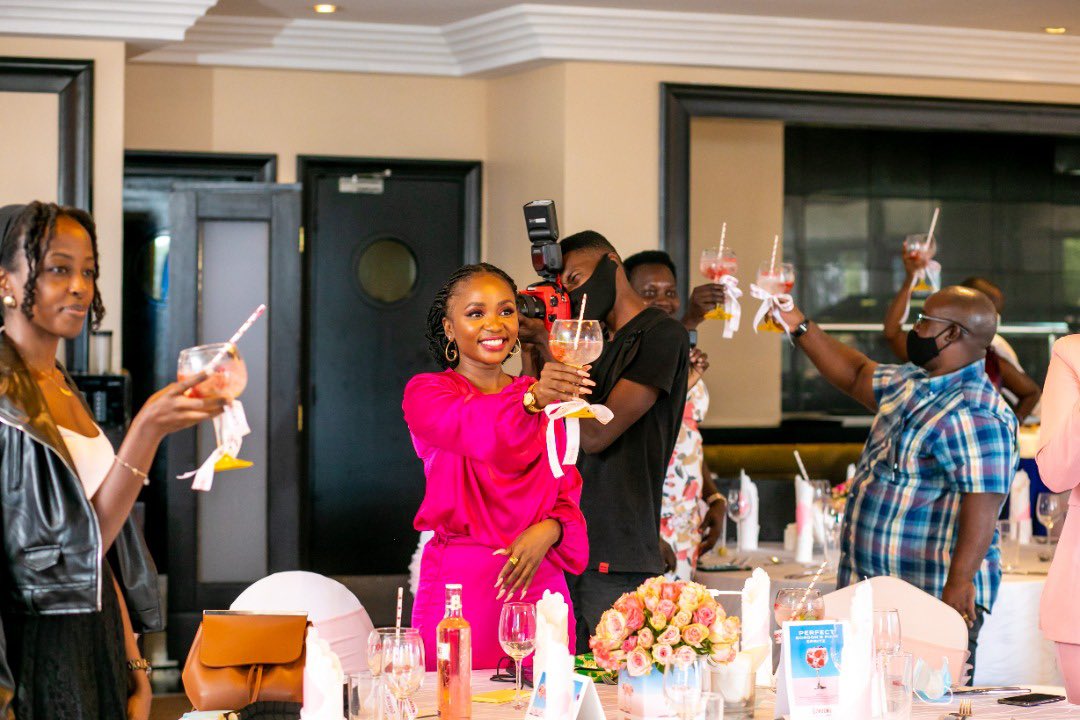 Gordon's Premium Pink carries an ABV of 30% and is solely distributed by Uganda Breweries Limited, a partner distributor for British spirits company Diageo, and is to now available in-stores at a retail price of UGX 40,000.