Doja Cat has some big collaborations on the horizon.
The RCA signed singer has been dropping breadcrumbs lately for her upcoming third studio album, which could be titled Planet Her, as her Twitter suggests, and as the anticipation continues to build for her upcoming album, the 'Say So' songstress revealed a list of possible artists to be featured on the project.
Taking to Twitter, she told fans she followed eight people for a reason:
Following them for a reeeeaaaaasssoooonnn 😉 Guess why.

— im da queeb (@DojaCat) January 5, 2021
She is now only following Ariana Grande, SZA, The Weeknd, Megan Thee Stallion, Saweetie, French Montana, A$AP Ferg, and Young Thug on Twitter. In doing so, she hints that she will have collaborations with them featured on her upcoming album.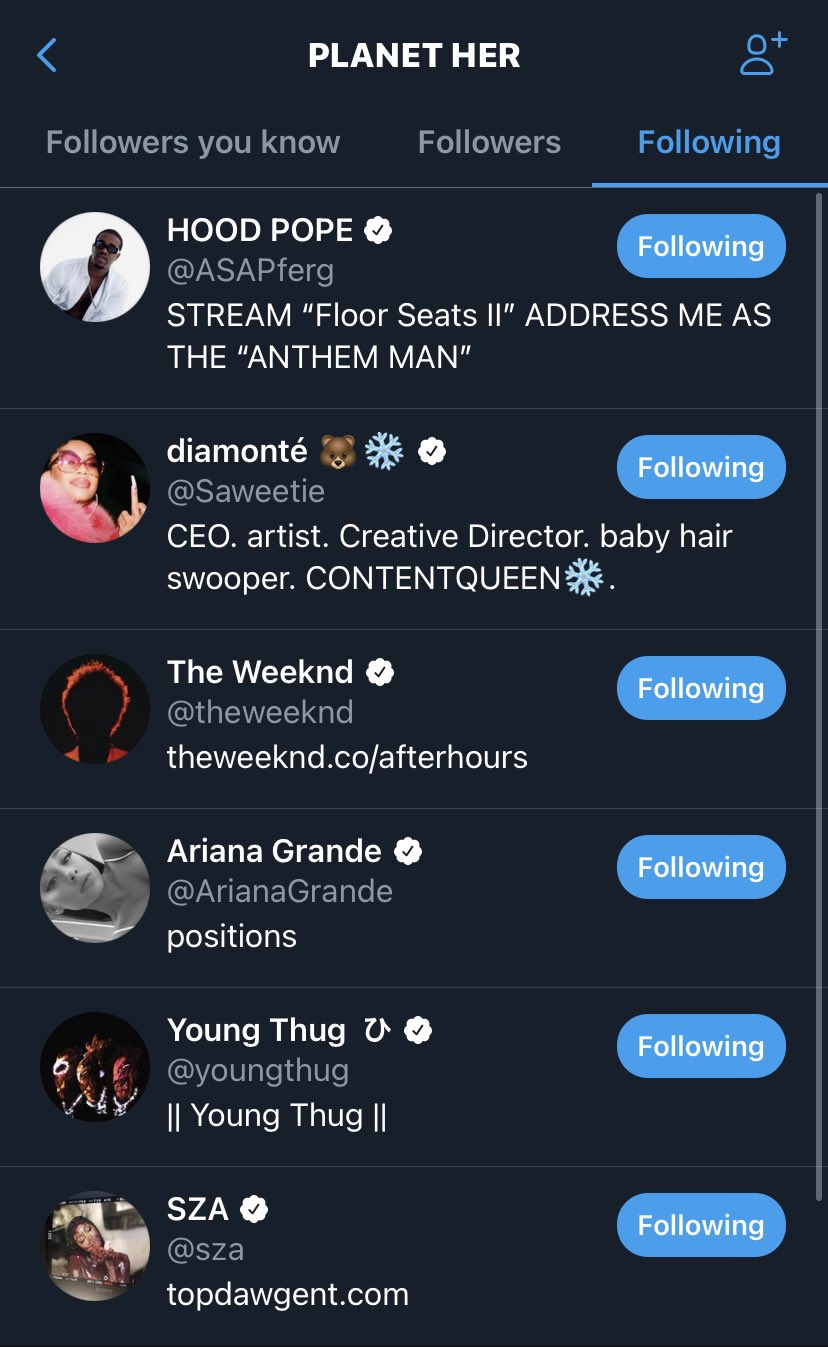 The project is rumored to be titled 'Planet Her,' since she has been tweeting "#PLANETHER2021" and changed her name on Twitter to PLANET HER. She also referenced "Planet Her" during her VMA performance in August.
Back in September, Doja said the follow-up to 2019's Hot Pink was done. "It's all ready. I hate that I'm holding onto it right now," she told Fat Joe on Instagram Live. "I see everybody's like, 'Put it out' … You have to plan things accordingly and there's a lot going on."
Doja previously recorded "Motive" with Grande from her album Positions. The Hot Pink singer also appeared on a remix of "In Your Eyes" by The Weeknd from his album After Hours.
Additionally, Doja has collaborated with Saweetie on "Best Friend," a single off the latter's upcoming album Pretty Bitch Music. The song and video are set to debut on Thursday (Jan. 7).