Warner Bros this week released the highly trailer for "Judas and the Black Messiah," starring Daniel Kaluuya as Black Panther Party leader Fred Hampton and Lakeith Stanfield as FBI informant William O'Neal.
Chairman Fred Hampton was 21 years old when he was assassinated by the FBI, who coerced a petty criminal named William O'Neal to help them silence him and the Black Panther Party.
But they could not kill Fred Hampton's legacy and, 50 years later, his words about revolution still echo, maybe louder than ever. Shaka King's latest feature, "Judas and the Black Messiah," aims to tell this story, and a blazing first trailer makes it look like one of the film events of the year; after a summer full of societal, racial, and political unrest, Judas and the Black Messiah can't come soon enough.
The historical drama is said to be a depict of the betrayal and assassination of 21-year-old revolutionary political activist; Hampton, the chairman of the Illinois chapter of the Black Panther Party, who was fatally shot in 1969 by the FBI in its attempt to silence the movement for Black liberation.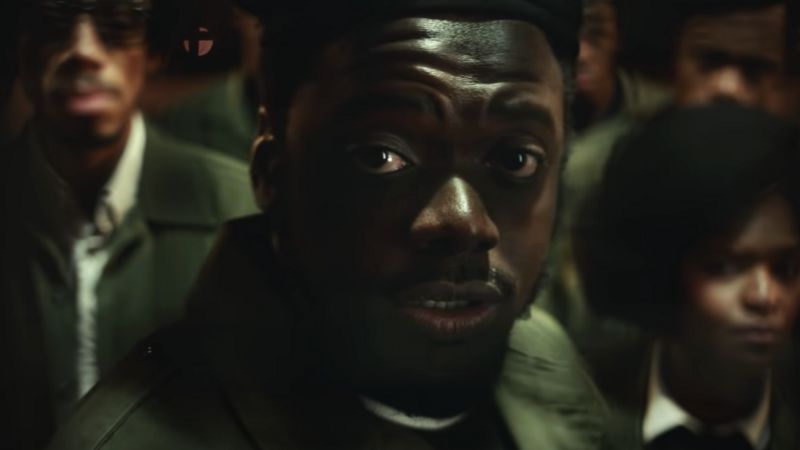 "Repeat after me: I am a revolutionary," Kaluuya's Hampton declares throughout the trailer. "I am a revolutionary! I am a revolutionary!"
The trailer also sees FBI agent Roy Mitchell (Jesse Plemons) threaten Stanfield's O'Neal into agreeing to feed the government intel about Hampton and the Black Panther Party's activities.
"You're looking at 18 months for the stolen car, five years for impersonating a federal officer — or you can go home," Mitchell tells a conflicted O'Neal.
Directed by Shaka King and produced by Ryan Coogler (Marvel's "Black Panther"), "Judas and the Black Messiah" also stars Dominique Fishback ("The Hate U Give"), Ashton Sanders ("Moonlight") and Martin Sheen ("Grace & Frankie"). The project also reunites Kaluuya and Stanfield, who previously starred together in Jordan Peele's "Get Out," which earned the former an Oscar nomination.
In the trailer, we follow Hampton as he gives impassioned speeches and provides free breakfast to inner-city children of Chicago, as O'Neal wrestles with a difficult ultimatum.
At the start of the trailer Hampton gives a passionate speech, saying: "You can murder a liberator, but you can't murder a liberation," Kaluuya's Hampton says in the preview. "You can murder a revolutionary, but you can't murder a revolution. And you can murder a freedom fighter, but you can't murder freedom."
According to the trailer that dropped on Thursday, August 6. Unlike other movies that are making the leap to streaming platforms, the trailer for Judas and the Black Messiah makes it very clear that the film will be released "only in theaters" at some point in 2021.
"Judas and the Black Messiah" comes with a stellar cast of mostly young Black actors, led by Daniel Kaluuya as Fred Hampton and Lakeith Stanfield as William O'Neal. Ashton Sanders, Algee Smith, Dominique Fishback, Jesse Plemons, and Martin Sheen round out the list of main actors. Ryan Coogler and Charles King of MACRO are producers.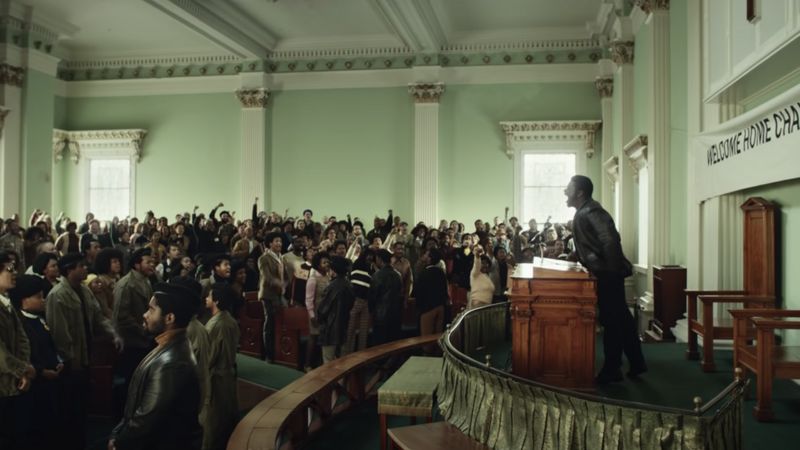 The in the '60s-set film was scheduled to be released on August 21, 2020, but because of the COVID-19 pandemic, it was pulled from the schedule — this first trailer says it'll still be "only in theaters." "Judas and the Black Messiah" will arrive "only in theaters" in 2021.
On Thursday Warner Brothers shared a trailer for the film, Judas and the Black Messiah, which is produced by Ryan Coogler and depicts the events leading up to Hampton being killed in a hail of bullets at home by police in Chicago in 1969 via their socials:
Under normal circumstances, Daniel Kaluuya (the Lead actor) would be expected to share the big news of the film via his socials as well, but he does not do social media nor does he post anyway. A fan account that's dedicated to the actor did the good work and shared the announcement of the release of the trailer:
You could be wondering how Daniel Kaluuya is British yet Ugandan at the same time, isn't it? 🌚
Well, Daniel Kaluuya was born 24 February 1989 in London, to Damalie Namusoke and Stephen Kaluuya who were from Uganda. He was raised by his mother, Damalie, in Kentish Town, as his father stayed back here in Uganda, and rarely visited due to the UK visa regulations then. The British actor and writer got his start in the Channel 4 teen show 'Skins' before making the leap to Hollywood in 'Get Out' (Chris) and 'Black Panther' (W'Kabi) has also featured in films and tv shows "Fifteen Million Merits". He then played Michael "Tealeaf" Fry in the BBC dark comedy series Psychoville and Michael "Mac" Armstrong in the BBC Three horror drama series The Fades. Kaluuya appeared as Agent Colin Tucker in the 2011 film Johnny English Reborn and portrayed Black Death in the 2013 film Kick-Ass 2. In 2015, he had a supporting role in Denis Villeneuve's film Sicario (Reggie Wayne). In 2018, he portrayed W'Kabi in Ryan Coogler's blockbuster film Black Panther and appeared in Steve McQueen's heist film 'Widows'.
Kaluuya has been nominated for the Academy Awards (Oscars), Golden Globe Awards, Screen Actors Guild Awards, Critics' Choice Award, and BAFTA Award for Best Actor for his leading role as Chris Washington in the 2017 horror film 'Get Out'. In 2018, he won the BAFTA Rising Star Award.
For Kaluuya's new role as Fred Hampton, there was concern by communities on whether it was appropriate to have a British actor (Daniel Kaluuya) play such a uniquely American character, but Shaka King (the director and co-writer) of the film said that ""I've never been in this kind of position where the attitude of the audience is so caught up to the message that you're trying to convey – but I think the message of the movie is consistent no matter when its viewed." Hampton "had that combination of a youthful spirit and an old soul, and Daniel had qualities [similar] to him", King added.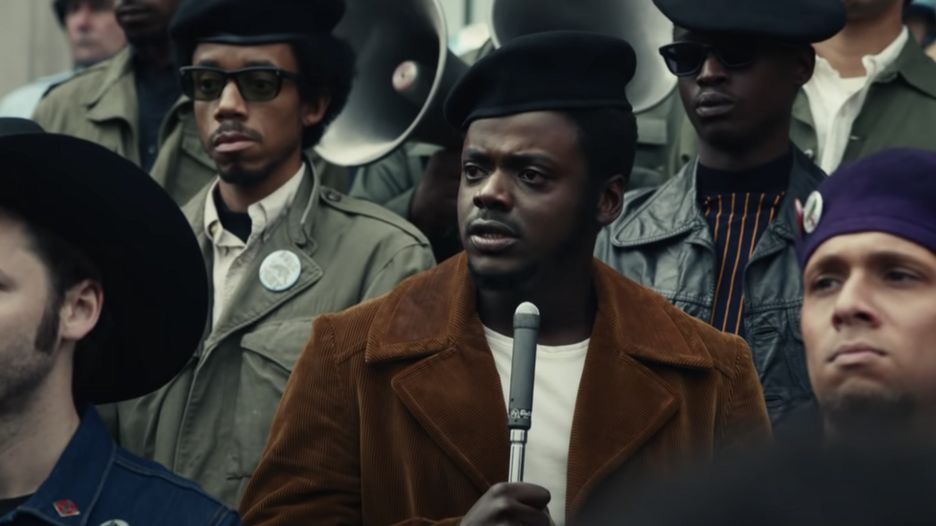 But enough preamble; the trailer sells the movie better than any written description:
Check out the film JUDAS AND THE BLACK MESSIAH 's Official Trailer below. 📌