So, last night the 8th and final episode of Season 3 of Club Pilsener and Fenon Events organized show 'Club Beatz at Home' came to a close. Most times we hear the saying about saving the best for last. That was Club Pilsener did with this season.
Having moved the show to Sunday 20th December, as opposed to the usual Saturday(s), there was definitely a lot to anticipate, as one of the new artists to surface this 2020; – Azawi was making debut, while in the company of her label mate; Winnie.
'Club Beatz' started at 9:15pm, also an unusual twist to normal programming of kicking off at 9O'clock, and was showing on Club Pilsener's Facebook Page & YouTube Channel respectively.
Recall Ruth Grace, from Coca Cola Rated Next Season 2, well, she was winner of that particular season, in 2014. Being that Winnie Nwagi, who was also among the finalists in the singing contest was headlining last night's Club Beatz show down, I do say it was a well thought out decision to bring Grace out to the stage. Backed by Live band, Ruth Grace served as the opening act, and swayed viewers away with a Christmas Carol, in preparation of the forthcoming festivities.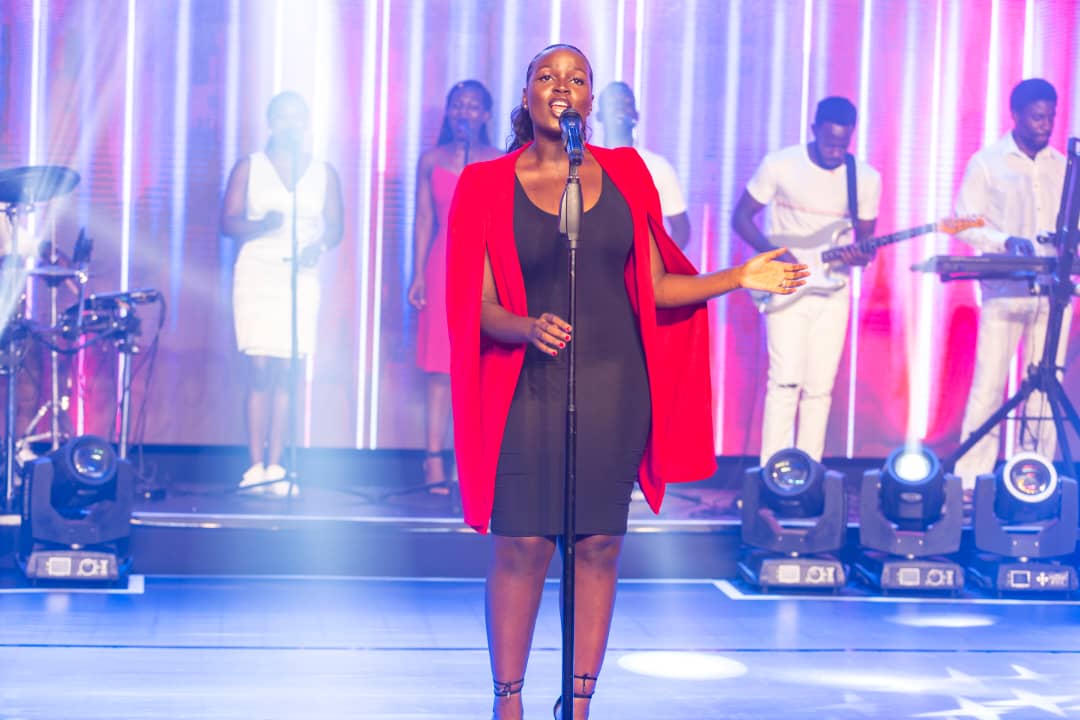 She later gave way to Winnie Nwagi, or Fire baby (as she is referred to nowadays), who like the former headliners for the show was given a grand unveiling, following dimming of the fancy flashy lighting of Fenon Events.
Taking us back where it all started from, Nwagi opened her half 45minute performance with 'Embeera' (the song which launched her musical career), which she followed with 'Musawo', another one that was equally well received at the time of release. Her other performances included Vinka collaborative effort; – 'Amaaso', which she did solos for the e-concert, and then 'Everything'.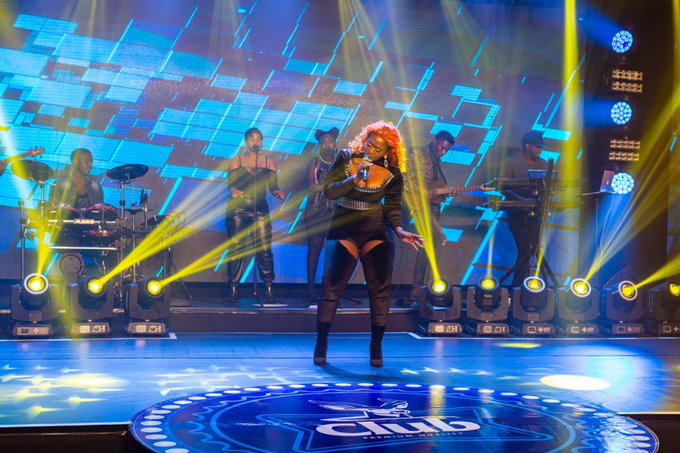 Winnie then welcomed Azawi to stage, and both did a rendition of Chronixx's 'Skankin' Sweet' which too left many online viewers stunned at Azawi's Patois dialect.
Club Beatz then went a notch higher when Azawi showed her fans and those who were watching, why she the crown is indeed hers to own in the near future when it comes to this music thing. Finding an artists who can sing, and write their own song is one thing, and finding another who owns their act while bringing them to life, on stage;- now that's what Priscilla Zawedde (professionally known as Azawi) always does, and portrayed once again on the Fenon Events/ Club Beatz platform last night.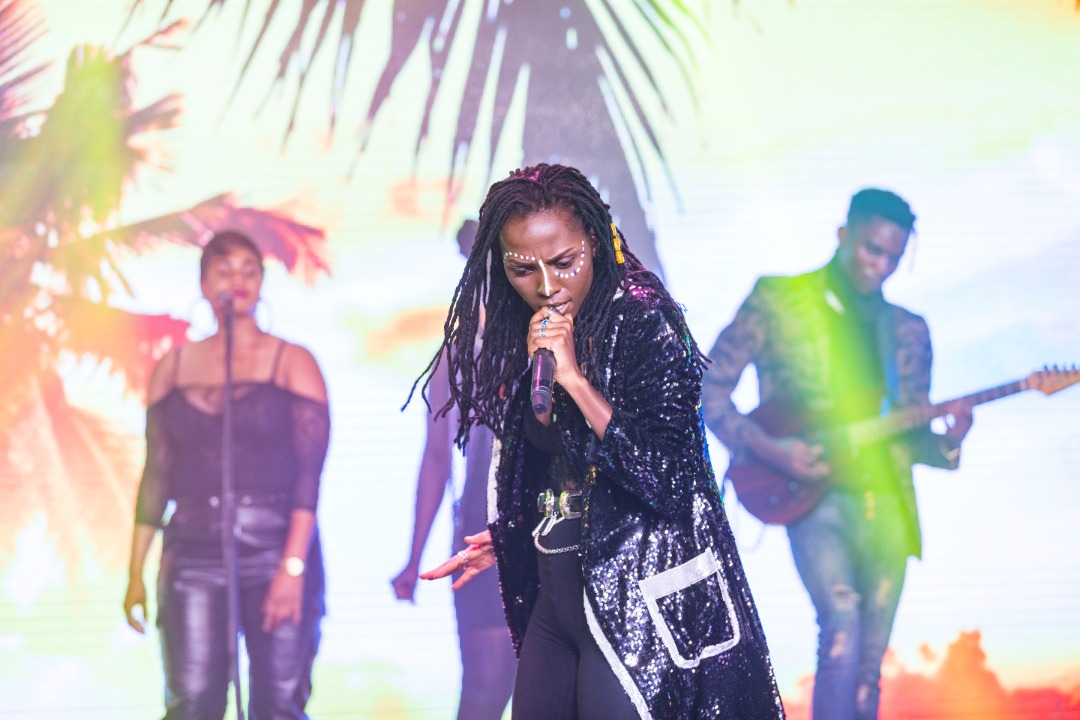 'Crazy Lover', is what the crooner followed her 'Lo Fit' performance with, and then Quinamino, plus Repeat It and Lo Fit; all taken off her EP; Lo Fit; as the whole time Nwagi had gone for an outfit change and rejoined Azawi once again on stage. Winnie summed up her night on Club Beatz with 'Jangu', and 'Kwata Essimu', as both showed off the famed traditional 'bakisimba' dance.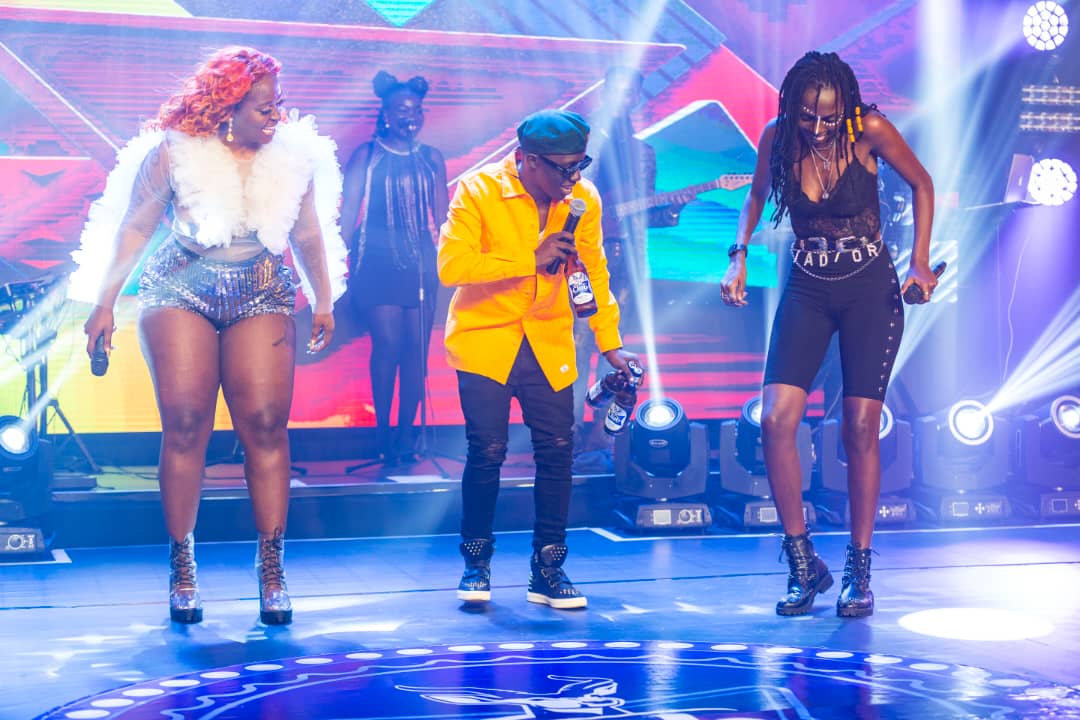 Douglas Lwanga the host of the season 3 of the show came to announce of this installment that has had an 8-round run, and then asked Azawi what the experience was like for her on Club Beatz; to which she answered: – "I had a great time. I am so honored to be here. Been wanting to rock this show for some time now. Am so grateful for the opportunity. Thank you so much Fenon Events, Club Beatz and Swang Avenue, for making this dream a reality for me."
This season has seen a number of musicians showcase, from Spice Diana + Dre Cali, Karole Kasita & Madoxx Ssematimba, A Pass + Zex Bilangilangi, Eezzy + Shaka Mao & Lilian Mbabazi, Sheebah & Crysto Panda, and now Azawi + Winnie Nwagi, among others.
Watch a recap of last night's 'Club Beatz At Home' below: