Following the annual Bebe Cool list which sees Gagamel CEO Moses Ssali a.k.a Bebe Cool release a list of the top performers of the previous year (2019) when it comes to music; a number made it to the list. He capped the ranking with reggae dancehall artist A Pass reminding him that he knows he has a lot of potential, and just needed to become 'serious.
This pushed Alexander Bagonza also professionally known as A Pass to embark on a journey to reclaiming and defending his G.O.A.T (Greatest of all Time) status the following year. He shared a track listing of the singles he was to drop that year, which included his January heartwarming love ballad 'Nkwagala'.
This pledge he did fulfill, as he went ahead to out other singles 'Pumpin Up', 'Different League', 'Mu Curfew', What People Do', Jabulani', 'Addicted', among others.
The 'Tuli Kubigere' singer would later team up with Bebe Cool & Herbert Skillz on 'For Real', and with Ykee Benda to drop award winning 'Turn Up Di Vibe'. Just last week, he featured on Yvan Buravan's EP.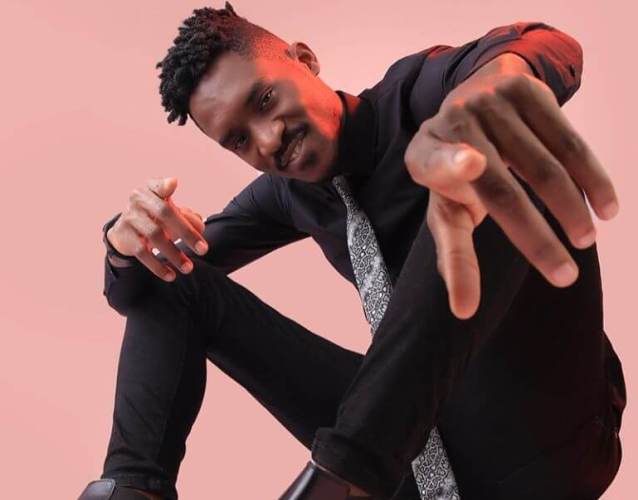 While appearing on DJ Edu's BBC Radio 1 Xtra, the crooner had hinted on the possibility of him dropping an Extended Play by the title 'Bedroom'; which in summary had described as one that'd be 'short and short' by the end of the year. This was however postponed due to the illness his papa was who he was tending to, plus the political tension in the country then (police brutality, and electoral pressure which we were going through as a country). He however dropped 'Lilian Mbabazi' assisted 'Ebilowozo', a couple of days to his birthday (December).
A Pass has now confirmed the news that the album/ EP is happening this year. The multi-talented singer songwriter first confirmed this, when in a Question & answer session on his Instagram, where one user asked him when we would expect his next album, to which he responded: sometime this year.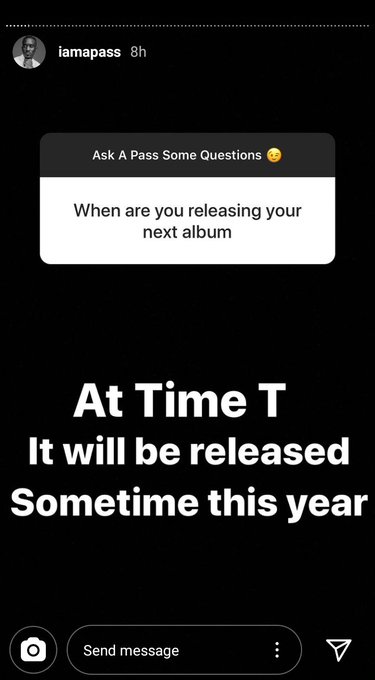 For more hints on who is to feature, on there and producers worked with and all details, camp on his socials; that is Instagram, Facebook, and Twitter.
He 4 days took to his Instagram and posted a 50 second clip of him in studio while some sampling some of the content of this projects and captioned it: "this year you are getting a love album, I will communicate the release date" ❤
According to today's Insta story, what appears like a song title by the title 'Ma Formula' could make it to the LP, for the 'Memories' singer shared a snippet of this audio with this text as its caption.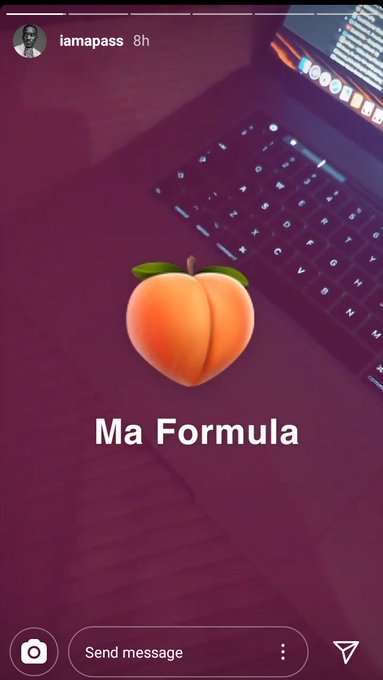 Judging from his two previous albums; 2016's Nva Kampala had a few features, but his second studio album – African Yayo; which turns three years in April this 2021 had zero features, it was a solo effort. Could this forthcoming one be replica of the Nva Kampala, or African Yayo concept?  Despite the former postponement, and now that the album/ project is finally happening, will it retain the title 'Bedroom' like the EP we had been promised?  Well, only time can tell.   For now, check out he and Yvan's Si Belle remix.
Related: EXCLUSIVE | A Pass hints on new EP 'Bedroom' in BBC Interview