At 24, Azawi (born Zawedde Priscilla) already has one of the most captivating voices in the Ugandan and African Afro-Pop scene with her sirenic voice that translates love, faith, angst, and desire eloquently over fluttering beats.
Late last year but one (October 2019), her tender voice reached the ears of music business heavyweights – Swangz Avenue owners Julius Kyazze and Benon Mugumbya where she had gone to sell written songs; hence resulting in her signing to their label in a deal that saw her become their new signing in a long time.
Hitting the ground running upon the signing with the Premium Record Label, mercurial singer dropped an EP the same year titled 'LoFIT' consisting 5 songs.
Need to note is that Azawi was and is topically astute. Although she didn't really tell any exceptional story on this project, she knows how to use her vocals as an effect for embellishment and quality elevation while crafting catchy hooks.
As she matured, her pen got better. 1 year and 6months later, Azawi later has followed it up with a full-length album, 'African Music' which sees her push her powerful voice in different places often at the same time while providing an update on the themes and feelings that are orbiting of life.
Related: Azawi's Maiden Album Now Has A Name + Release Date
Commenting on the inspiration of the LP's name and sound, she said:
"I have an influence and experience from traditional music and dance since way back when I was in primary five. I have married that traditional sound and African rhythm with the current vibe."
On various eponymous tracks on the project, like 'Craving You Heavy', the 'Quinamino' singer expresses her interest in a love interest in a cheesy and impassionate shrill form, reiterates her commitment to living her best life over grooving guitar riffs after going through difficulties, expresses gratitude for grace at all time to see out a project that introduces her fully-formed voice to the world.
Records like 'Arche For You', 'Tubatiisa' and 'Face Me' showcase her ability to switch genres, while still maintaining brilliance, miss able rawness and her burgeoning talent.
With her methodical delivery and the deft use of her vocals, 'African Music' comes off as a 16-track album under a total play time of 53minutes, with powerful features from Eddy Kenzo, Fik Fameica, A Pass, and Benon Mugumbya and sound engineering credits from A-list producers Michael Fingerz Mugisha, Lizer Classic, Nessim, Steve Keys, Bomba Music, Kuseim, Julius Kyazze, and Benon Mugumbya.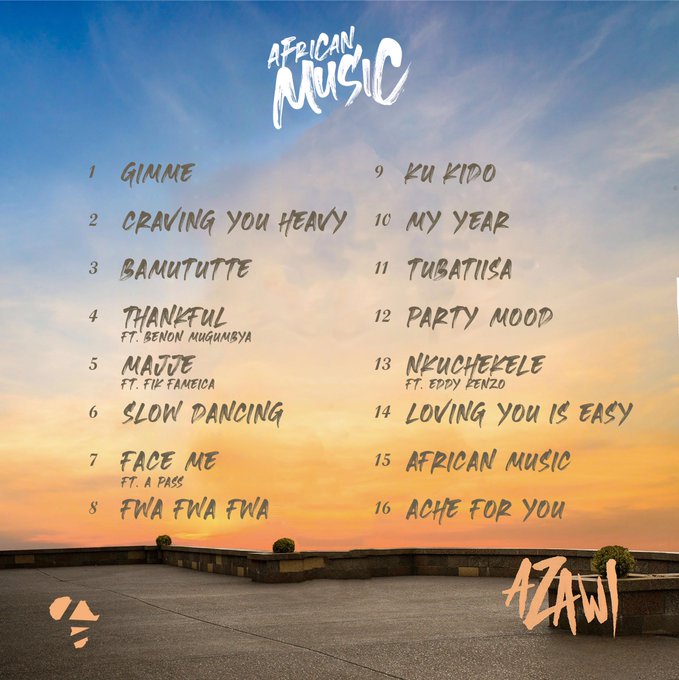 Musically, another aspect that really stood out was not only how honest and relatable the project is but also the type of Afro-pop she employed as well as the creative use of her vocals and cross cutting and marrying genres, between Highlife, Amapiano, Ugandan Traditional Sounds, Reggae, and Afrobeats.
Ahead of this album's release Azawi had earlier dropped 'Slow Dancing' – a typical anthem, and 'My Year', a song that she says is closest to her heart being that she's an optimistic, positive minded person and believer in manifestations." This she revealed in her mini documentary about the album and while at its album listening event held first at Onomo Hotel in and the second at the label's offices in Industrial Area in conjunction with Guinness.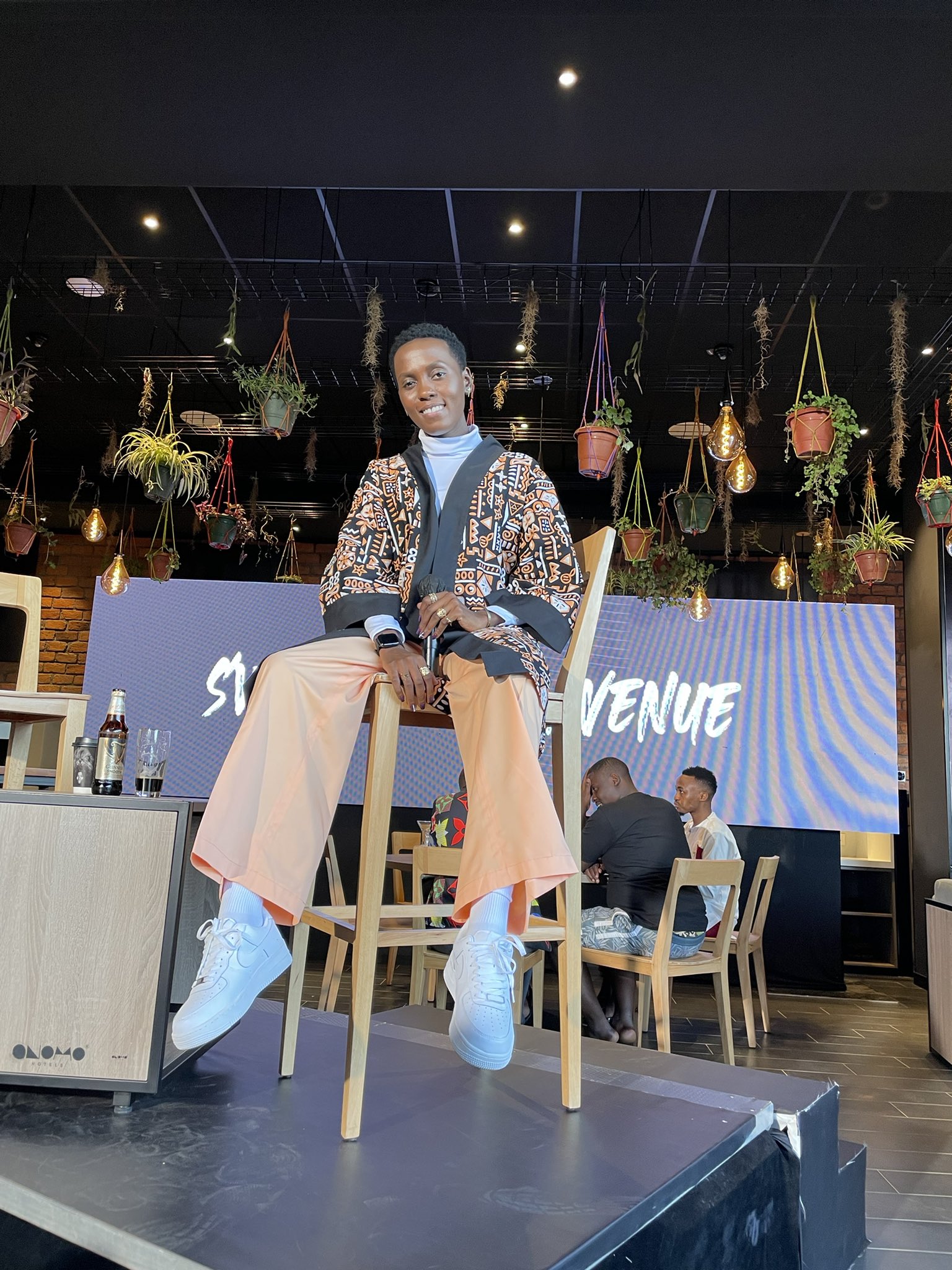 Being that majority of the album is delivered in English, this opened Azawi to more listeners. When all is said and done, it's very hard to pinpoint the best tracks on this LP and that's a blessing. While 'Face Me', 'Fwa Fwa Fwa', and 'Majje' are obvious standout records with great commercial potential, the entire project is circulated with equally beautiful records which are going to enjoy high-caliber replay value.
Its reception has been mad, from the days prior to release and post album arrival; and this saw it debut at No. 1 on the Albums Chart of Apple Music, and at No.2 on iTunes in Uganda.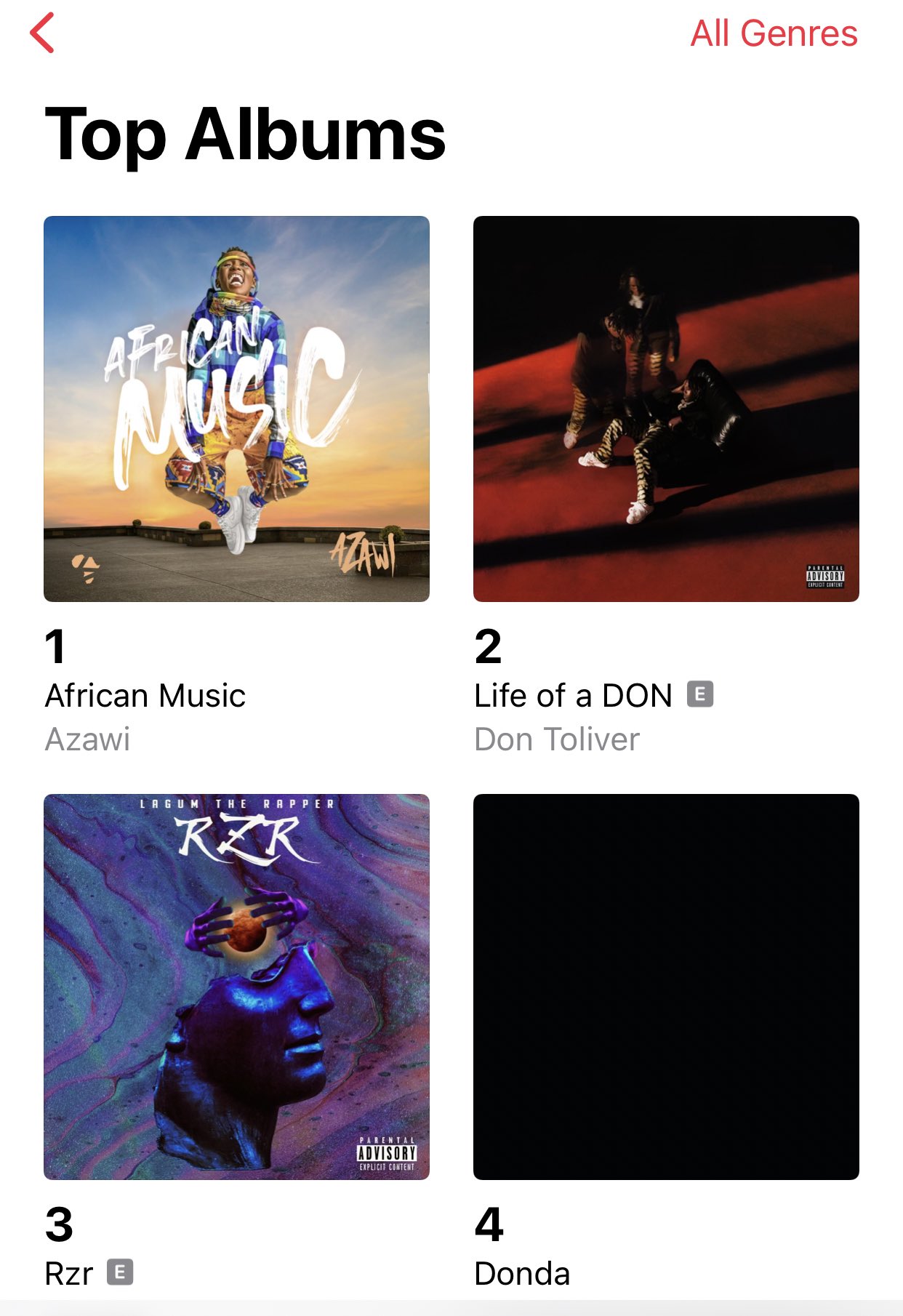 Also, all the tracks on it simultaneously charted on the Apple Music Top 100 Chart of Uganda.
Azawi is such a spectacular talent and has definitely put herself in the conversation with this LP; and looking at the African music scene at the moment, the Queens are indeed incoming. We have Azawi on one end, then Nikita Kering, and then Tems and Ayra Starr on the other.
The album was premiered alongside very eye-catching animated visualizers for the audios. Stream the album here, and let's take AFRICAN MUSIC to the world.
Read Also: Swangz Avenue readies Azawi's debut album. Teases first Single off it