106.1 Nxt Radio this week rolled out the 'Nxt Blesser' campaign. The launch was in a partnership with their sister station NBS TV, in a bid to give back to the audio- visual's loyal listeners.
The 'Nxt Blesser' campaign will see listeners win a variety of goodies ranging from hoodies, tees, caps, dinner or lunch, fancy water bottles, a stay for two at a fancy hotel and so much more.
Metric/ Mode of Participation
The metric of the campaign will be that a countdown is run on NBS TV and this will be one showing a presenter of Nxt Radio. The viewer's role is to call Nxt Radio on the number that is shown alongside the presenter and identify who he/she has seen. The caller will then be asked to choose a number from 1 to 5 and whatever gift is attached to the number is what he/she will win.
Commenting on the campaign, Sabrina Agasha, the Nxt Radio Brand Manager said they are giving back to their listeners as a token of thanks for the support they have received since they Crossed into the radio business two years ago.
VIDEO: You could win a big prize from us to take you through this wet season. Tune in to @nbstv and look out for the #NxtBlesser countdown.

To participate, call the number on the screen and identify the @nxtradioug presenter you see, and you could be our lucky winner. #NBSAfter5 pic.twitter.com/hqXfk6ndED

— NBS Television (@nbstv) November 13, 2020
Prizes to be won:
Sabrina also added that: "We have whole lot of assortment of prizes/ giveaways; listeners can win a night at King Fisher Resort in Jinja, or Brovad Sands Lounge in Kalangala. We have also partnered with various restaurants Racers, among others to give away a brunch to lucky winners. There is also a variety of merchandise up for grabs', she concluded.  The physical prizes include Nxt Radio merch such as hoodies (jumper), tees, caps, fancy water bottles, dinner at a fancy hotel, and many more.
Nxt Radio registered its very first winner yesterday and is by the name Jordan Ochen. Who won himself a Nxt Radio branded bottle.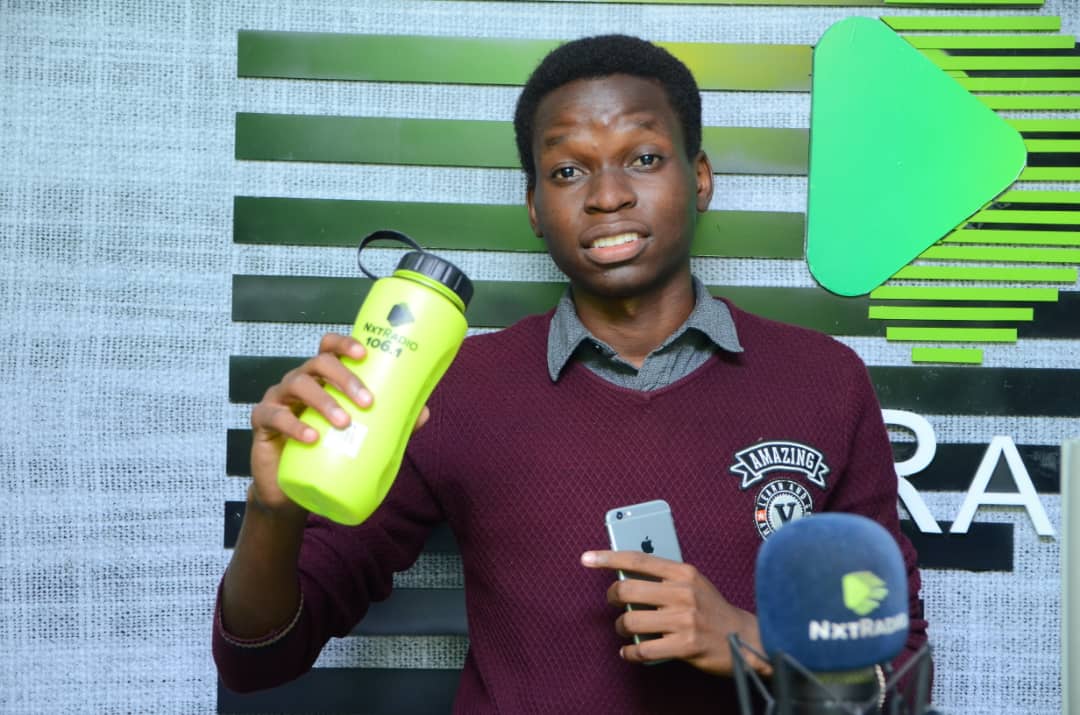 You too can participate and win. Follow instructions in video below:
Get to win some goodies from us. 🤗

Tune in to @nbstv and look out for the #NxtBlesser countdown.

Call the number on the screen and identify the Nxt Radio presenter you see. pic.twitter.com/x5TSXmlPRa

— Nxt Radio (@nxtradioug) November 11, 2020
Meanwhile, this giveback exercise is tol run for four weeks; meaning that it official ends in the very first week of December. Listen to Nxt Radio via 106.1 FM or online via the radio's  website.