For the past month or so, each time it is a Friday or hours to cross to that, it is now a usual to see many people post a clip of a man who's seen seated with his radio while jamming and 'Tupaate' playing in the background, which is later followed by him declaring "issa fridayyyyy" in anticipation of the weekend ahead, which calls for relaxing, and enjoying the weekend that awaits.
The Mbale based native filmed in the clip in the first clip celebrates the fact that the Friday is upon them, he keeps his spirits high despite not having money to take him through it. He reassures his buddy that by the time it clocks evening, he will have gotten money. In a follow up clip recorded later in the evening, the sensation is spotted in a bar alongside the pool table, while grooving his way to 'Tupaate' once again, with that 'twazikozze zawezze' look.
I like to argue that this gentleman right here has been the sole reason for the song's most recent blow up, most especially in the social media arena. Many have credited him for how he effortlessly expresses his love for the song, the energy, and passion as he sings along to the lyrics.
Many could stop and wonder for a second if this is the songstress' only or first song. Answer to that is a NO! Pia Pounds (born Tracy Kirabo) has been around and her music career started as early as 18 years when she used to perform cover songs of other artists and also sing in band; later briefly signed under Eddy Kenzo's Big Talent Entertainment Label in 2018 before she could go independent at the close of 2019. a detail about her career journey that she revealed September last year at her 'Tupaate' EP Listening Party she held at Amare bar and restaurant (Ggaba Road).
Released on 25th September, 2020'Tupaate' served as a lead single on the 4-track EP by a similar cover title, as entirely produced by Kuseim Knots of ABM (African Bureau of music).
The rest of the songs on it include: Selection, Good Good, and Wakikuba.
Tupaate stems from Kiswahili and loosely translates to "Lets Party' or Let's go dance'. Upon release of the EP, Pia immediately unveiled accompanied the track with a jaw-dropping stylish music video as directed by ZygaPhix.
The song according to the singer served as a dedication it to everyone who made it out of the daunting events of 2020, as it revolves around expression of dance in many forms – mood and subject. She sings while inviting out her love interest that they should both go hang out and have some fun;
"twende tunyumirwee, tunyumirwee, tugende tunyumirwee," she sings.
On the EP, the 24-year-old star proved that she's a force to reckon within the industry and has evolved with her sound and lyricism, while at the same time balancing music with a formal job, school, and modeling.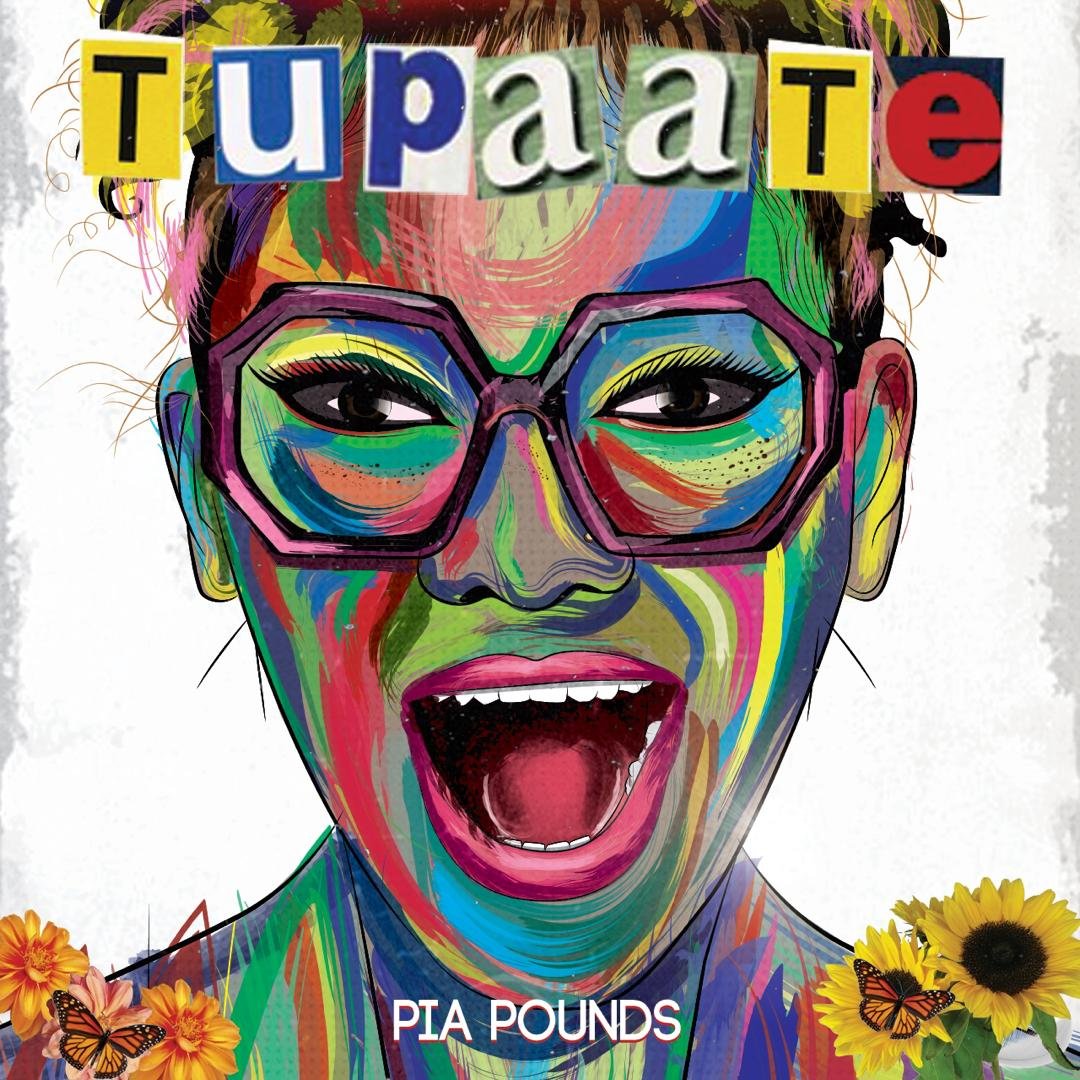 About why the song could have been slept on all this while despite earlier, I'd attribute it to the fact that 2020 was a really tough year, I mean a lot was going on, the political climate was intense, leading up to the elections this year, now that as a country we had partially reached at getting back to our normal due to the pandemic, it was when music also moved as much.
On my part, I do recall attending a residential get together event back then in March where amid the live mix, the DJ played 'Taala' twice and then Tupaate back-to-back.
Fast forward to July, and the much-loved viral video of the gentleman who has now been named the Tupaate Ambassador by social media users popped up.
This comes to back to artist as a reminder to always pick their digital music distributor wisely; one who sends your music to as many stores as can be (to maximize reach), and most importantly distribute to Tiktok, & Instagram for both you and I would agree on how huge Tiktok is impacting the music industry in 2021; from challenges to music discovery there's so much that can happen. It also brings into perspective to invest in promo/ marketing projects, for despite how good a song is, minus marketing, the returns may not be as fruitful as when efforts are put in towards this segment of a release.
Read More about Digital Music Distribution: THE MUSIC BUSINESS Series. (Part IV): Monetizing your music. How to choose a digital music distributor to upload your music to streaming sites
'Tupaate' joins the string of songs to blow up, after a whole while of existing. The others include 2019's Kachumbali that gained momentum a whole year later, Lizo's 2017 'Truth Hurts' which blew up mid 2020 following a craze of viral tiktok videos and 'Surrender' by Natalie Taylor which dropped in 2015, but however only became a hit also after many tiktok users used it as a background track when they were posting compilation videos of them and their loved ones.
Coincidentally, this Tupaate EP record was written by Swangz Avenue's Azawi, and produced by the very sound engineer Kuseim who also happened to have worked on the Azawi LoFit EP.
The track is once again now being streamed like crazy and has even topped charts everywhere, with its most recent achievement being making it to a peak position of Number 5 on the Apple Music Top 100 Track Charts of Uganda.
With the positive reception this jam has reception, only time can tell what more in store Pia Pounds has for her audiences and later on achieve as an artist.
The "Wakikuba" singer plans on making a journey to Mbale to meet and give back to the gentleman who appears in viral the video of the track, as a token of appreciation for all the love he's shown the song, and what impact it has made on the record's commercial success.
Spread the anthem's visibility and good vibes by streaming Tupaate as well as the entire EP here. Be happy, and make Merry, itssaaa fridayyyyyyy!!